This past Spring we invited students to apply for the 2020-2021 Equity, Diversity and Inclusion Student Advisory Board. Each Board Member has a proven track record of caring deeply about equity and hustling to change the communities and institutions around them for the better. These students will serve as liaisons, problem solvers, and advocates who will support the Office's mission of building equity for all.
Learn more about the Student Advisory Board:
Student Advisory Board 2020-2021
Bella Stenvall
Senior | Dance Major and Arabic Major, Global Studies Minor
Pronouns: She/Her/Hers

Favorite Thing about UCLA: The many opportunities to find communities based on any of your intersecting identities, interests, or passions! UCLA's student organizations allow students to find their home through common goals and campus issues, and gives us the chance to lead each other. I have been led by some of the most incredible Bruin voices that motivated me to get more involved on campus. Student activist groups in particular are organizing around real change that extends beyond our Westwood community. I am constantly inspired here.
Surprising Fact: I once met Alicia Keys on top of a waterslide!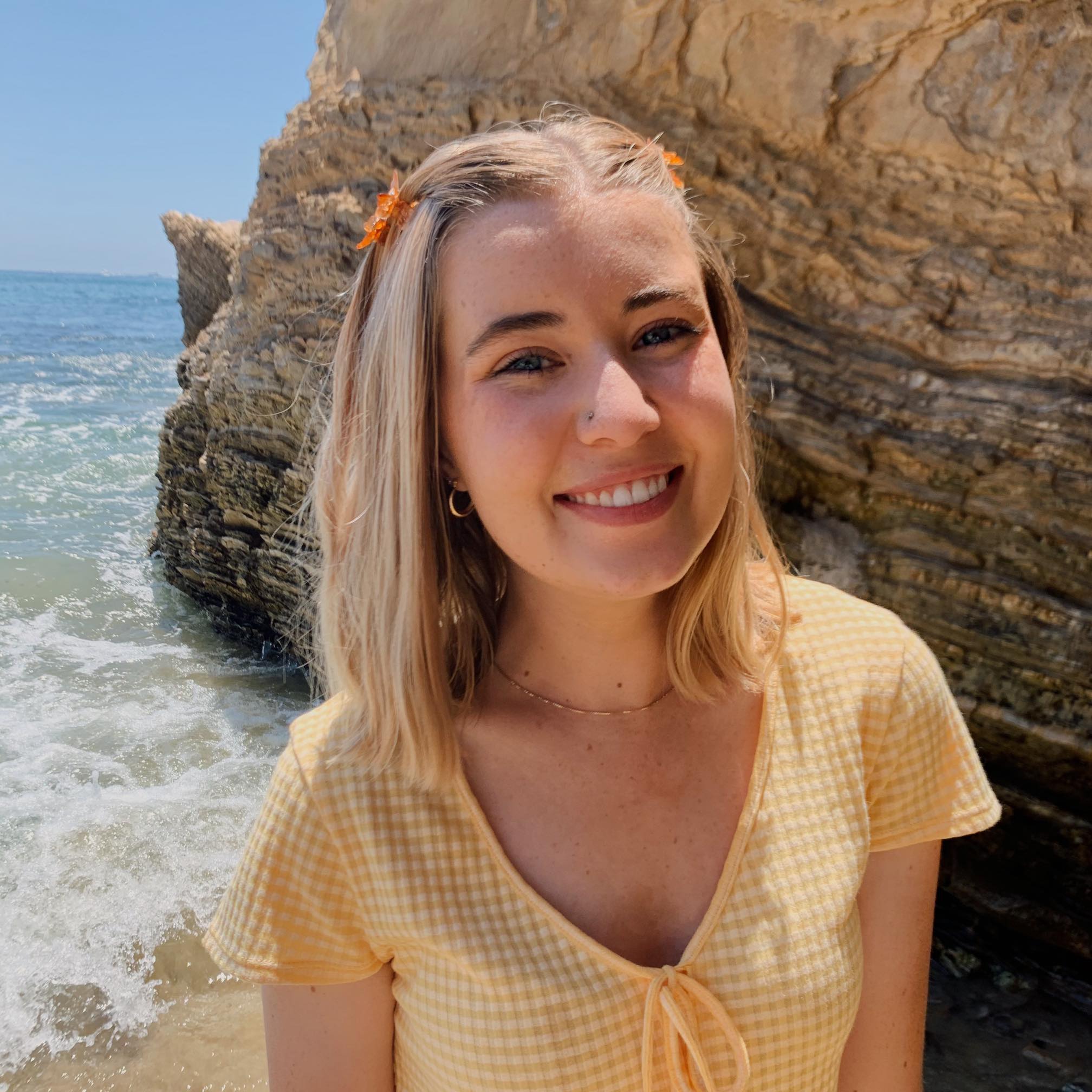 Delaney Ivey
Junior | Spanish, Community and Culture Major and Public Affairs Major
Pronouns: She/Her/Hers

Favorite Thing about UCLA: When I was a first year, I applied to Kerckhoff Coffeehouse on a whim and ended up falling in love with our campus coffee shop. I've been at Kerckhoff for two years now and it is a huge source of my joy and school pride. Whether I'm serving others coffee, studying at a coveted table, or controlling the aux from the office, you can almost always find me at Kerckhoff. My coworkers have become my family and I owe much of my growth at UCLA to them. 
Surprising Fact: I swing dance! I feel most like myself when I'm dancing. I love the vintage flair, the live music, the ballroom venues, and the vibrance of the swing community. I had no dance experience when I started at UCLA (in fact, I was pretty self-conscious), so taking the leap to learn a new style from the ground-up was one of the bravest and most valuable things I've ever done.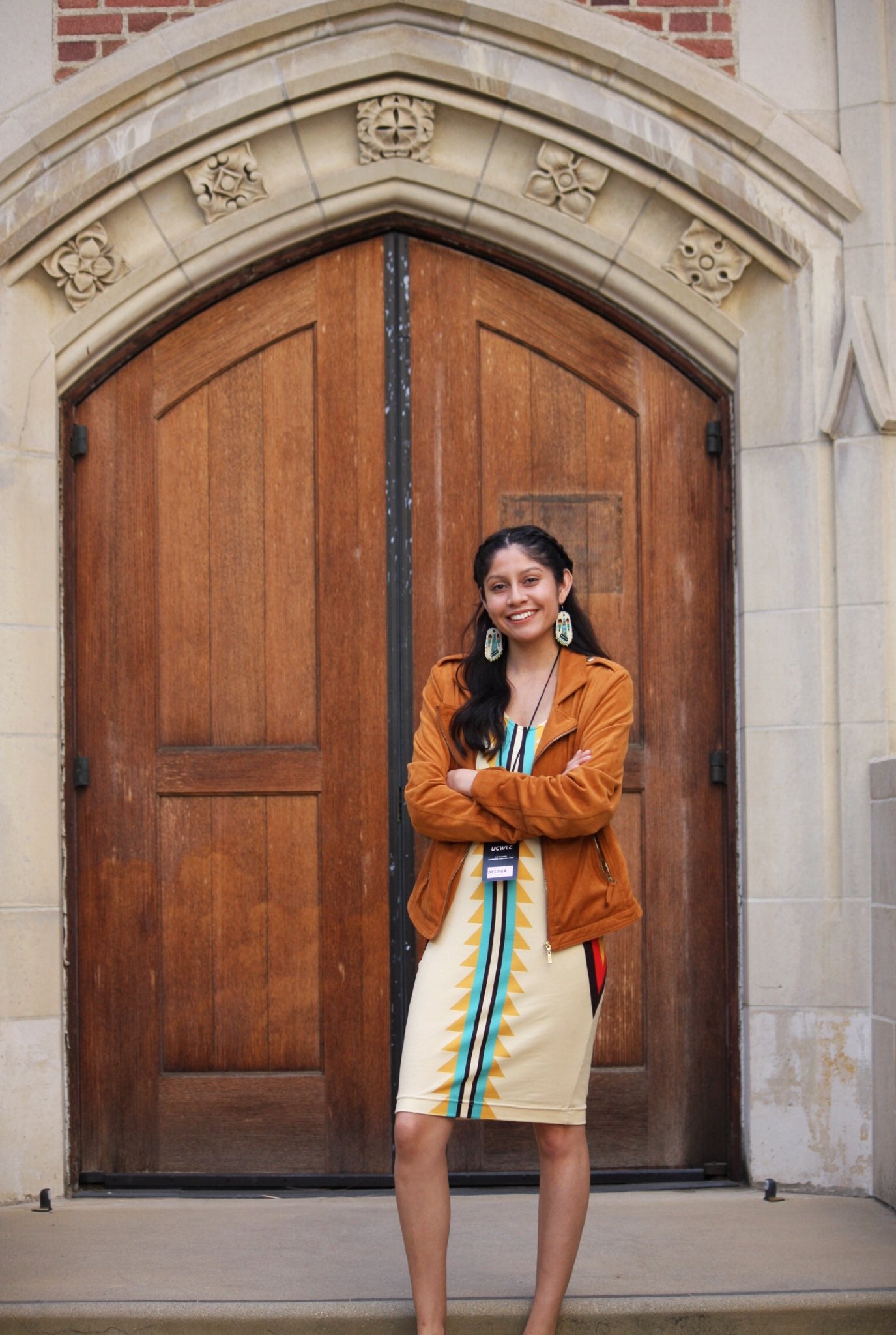 Desirae Barragan
Sophomore | Human Biology and Society Major and American Indian Studies Major
Pronouns: She/Her/Hers

Favorite Thing about UCLA: UCLA's dedication to supporting its diverse student body and their individual commitments to serving their community. Every student at UCLA is provided with opportunities, support, and skills to engage and discover their individual passions. As an aspiring medical physician pursuing a double major in Human Biology and Society and American Indian Studies I am not only equipped with rigorous coursework, and engaging in research, but gaining new perspectives. I have been offered the opportunity to establish myself on campus through leadership roles, cultivate relationships with faculty and professors, as well as advocate and increase Native American visibility on campus and beyond. This is all due to the amazing resources and support UCLA offers to all students, I have discovered my passion and hope that all students at UCLA can do the same. This is what I believe makes UCLA stand out from other universities, a place one can call home.
Surprising Fact: Los Angeles and UCLA are on occupied Gabrieleno Land, which is my Tribal Land!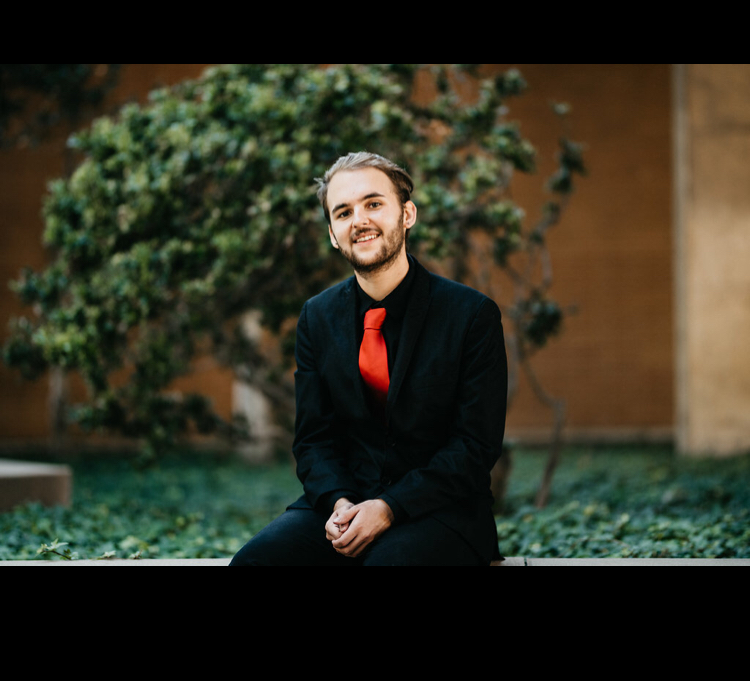 Jacob Eastlick
Senior | Sociology Major, LGBTQ Studies Minor and Public Affairs Minor
Pronouns: He/Him/His

Favorite Thing about UCLA: I have always been in awe at our students' commitment to making this campus a better place. I applaud all the student organizers and community leaders who have worked tirelessly to make sure every student has their voice heard and validated. Everyone deserves to feel safe, respected, and empowered while on this campus, and I am grateful for the folks who have worked hard to make this a reality.
Surprising Fact: I have met and shaken the hand of US Supreme Court Justice Anthony Kennedy!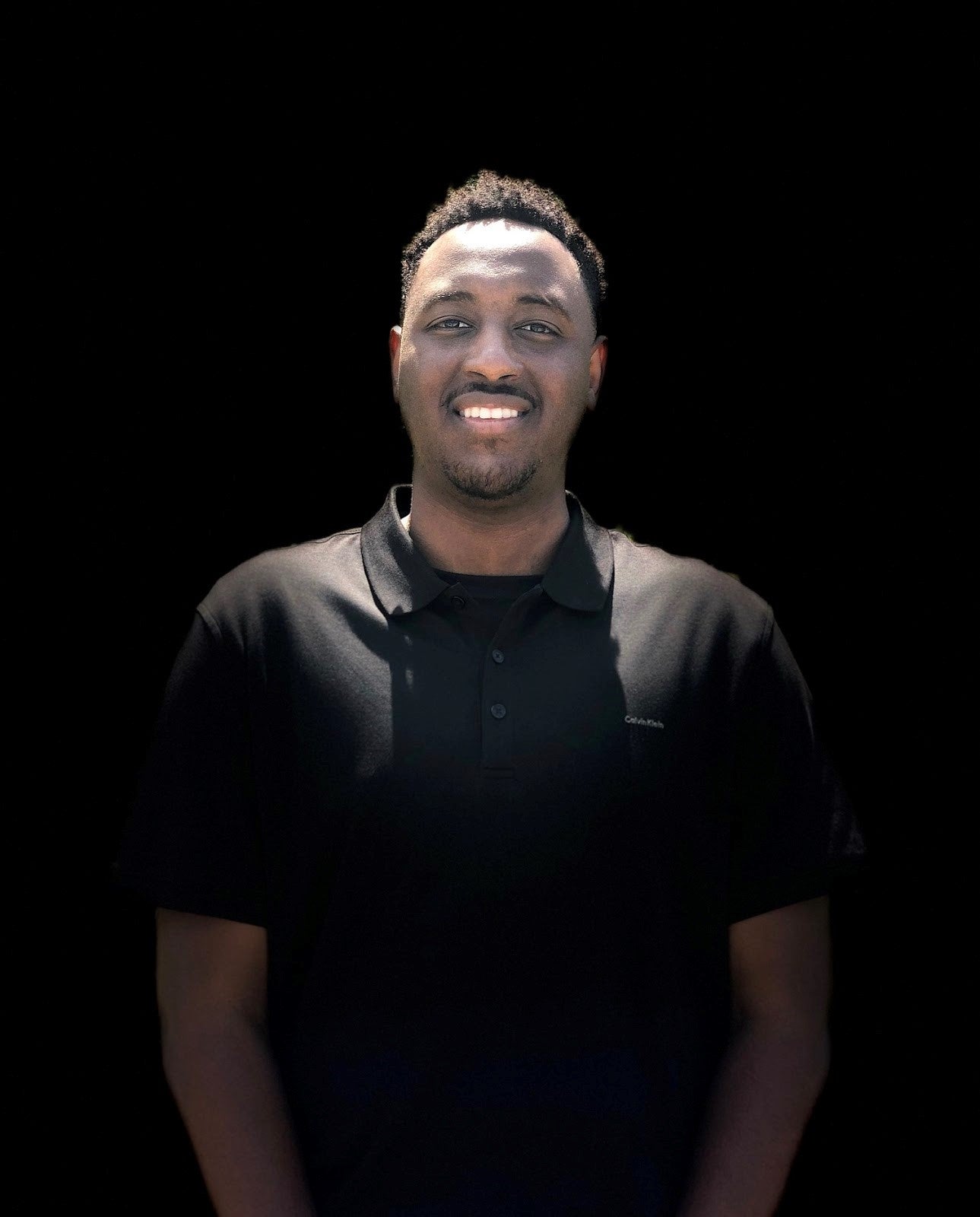 Jordan Williamson
1st Year | M.Ed. in Student Affairs, Graduate School of Education and Information Studies
Pronouns: He/Him/His

Favorite Thing about UCLA: The Student Affairs Professionals and the Students. The student affairs professionals on this campus are the backbone of the university. Their work endlessly to make sure that students receive the help and services they need! Oftentimes student affairs professionals are overlooked and underappreciated. My experience with the student affairs professionals on this campus have been out of this world. Very supportive community continuously striving to make the UCLA campus more welcoming and accessible. The students are truly inspirational, as they are constantly finding ways to better themselves and give back to underserved communities.
Surprising Fact: I've been speaking Spanish since I was in kindergarten and love everything about Latinx culture from the music to the people. Double majored in Chicanx Studies and Psychology with a minor in Education at UC Davis!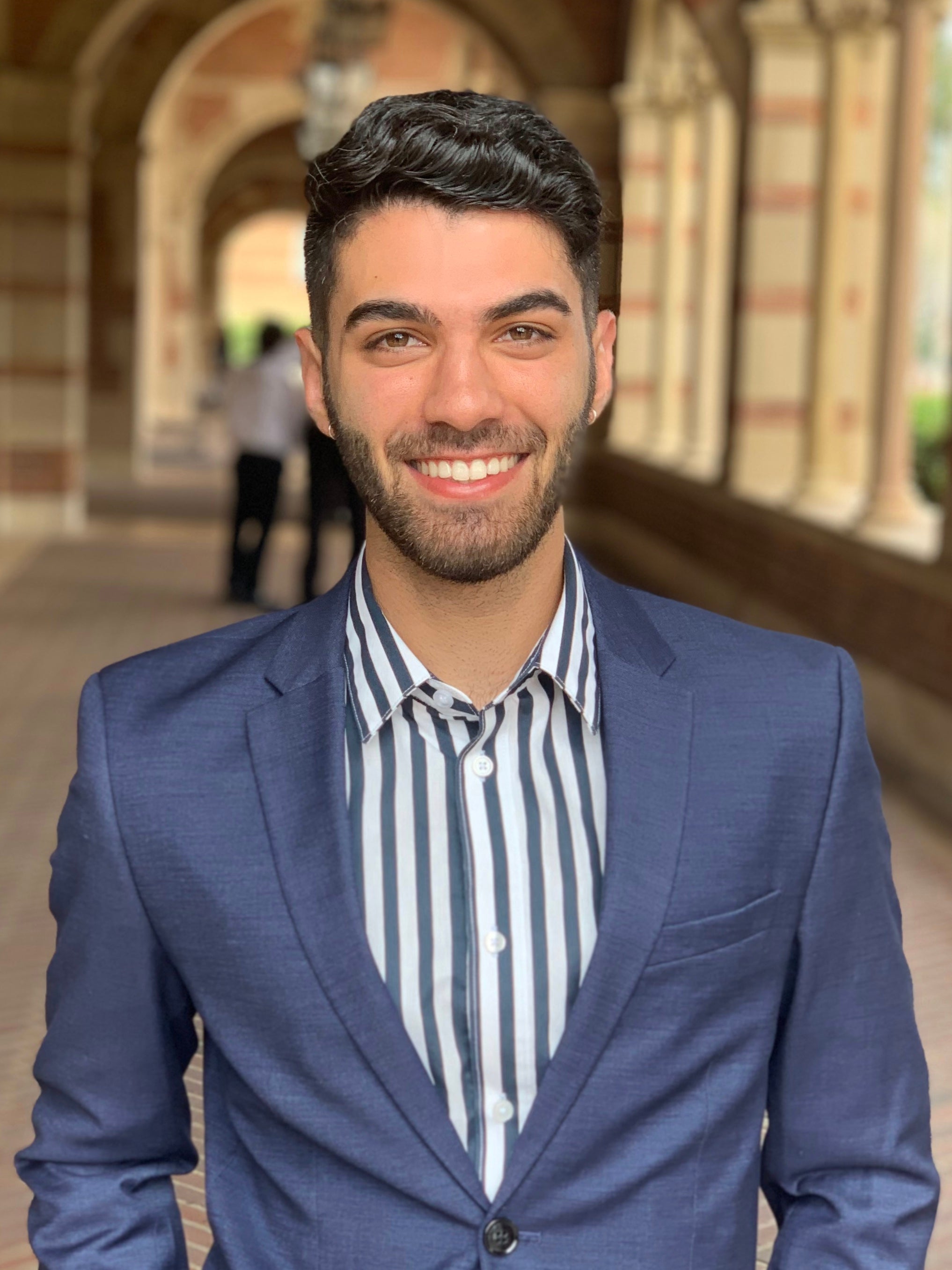 Kaumron Eidgahy
Senior | Communication Major and Political Science Major: Race, Ethnicity, and Politics Concentration
Pronouns: He/Him/His

Favorite Thing about UCLA: The impact that students have on UCLA's campus, administration, and other students. I have seen firsthand the work our student communities have put in to make UCLA a more equitable and inclusive home to our diverse student population, so the passion countless Bruins have for working on issues around equity on campus and around the city in some form continues to be one of my favorite aspects of UCLA's community.
Surprising Fact: Despite growing up in San Diego and going to school in Los Angeles, I have never tried an avocado (or guac).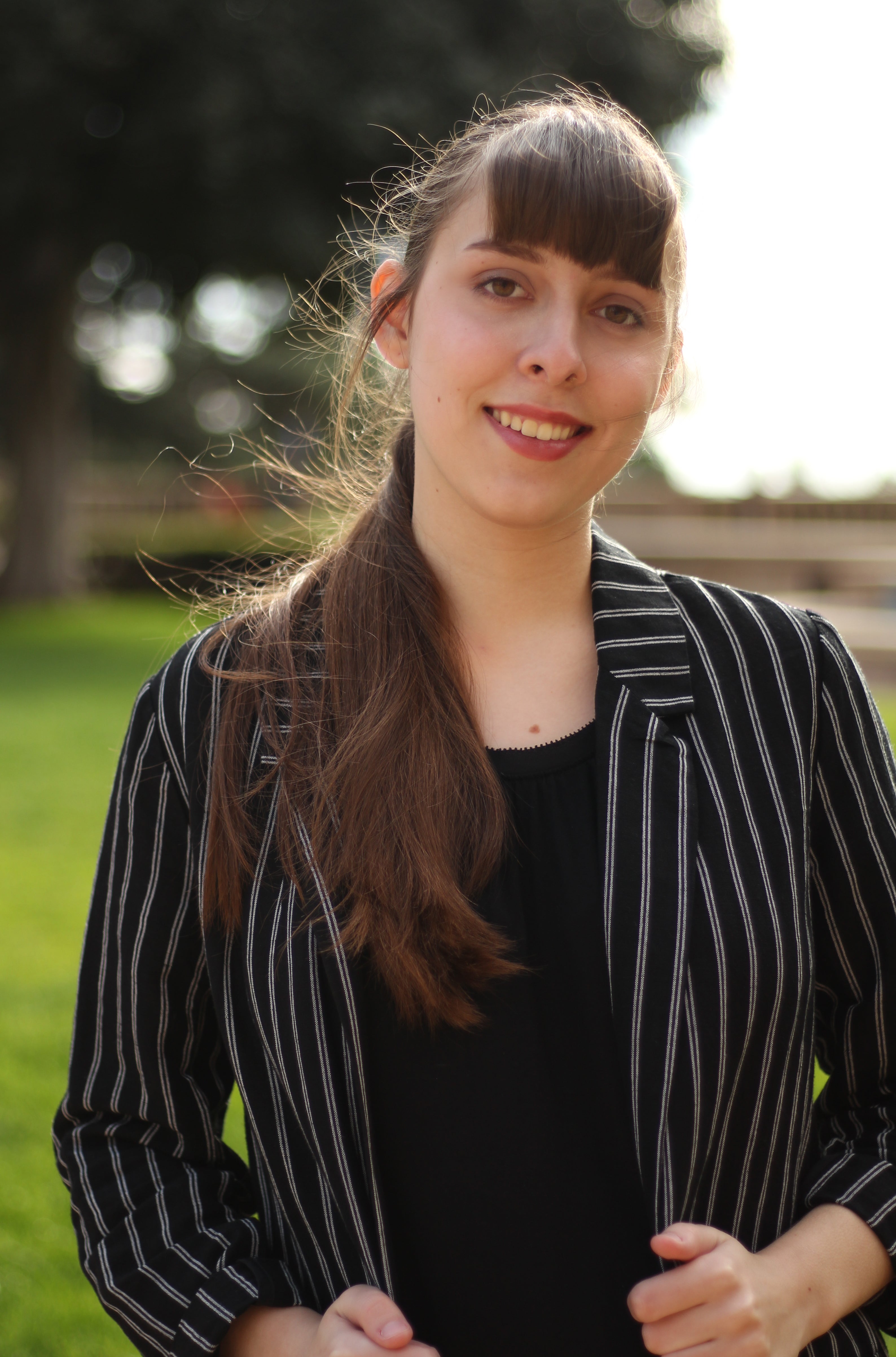 Olivia Shearin
Senior | Physiological Sciences Major and Classical Civilizations Major
Pronouns: She/Her/Hers

Favorite Thing About UCLA: The depth of passion that UCLA students bring to making the world a better place. There is a sense of genuine compassion and fire behind each and every person that is incredibly inspirational. I am proud to fight for positive change alongside my peers and colleagues! I especially admire the strength and dedication of leaders in the UCLA queer and trans community, and their support has been fundamental in helping me not just survive but thrive on campus.
Surprising Fact: I have a twin sister who attends UC Berkeley! She's majoring in math, which is coincidentally one of my worst subjects.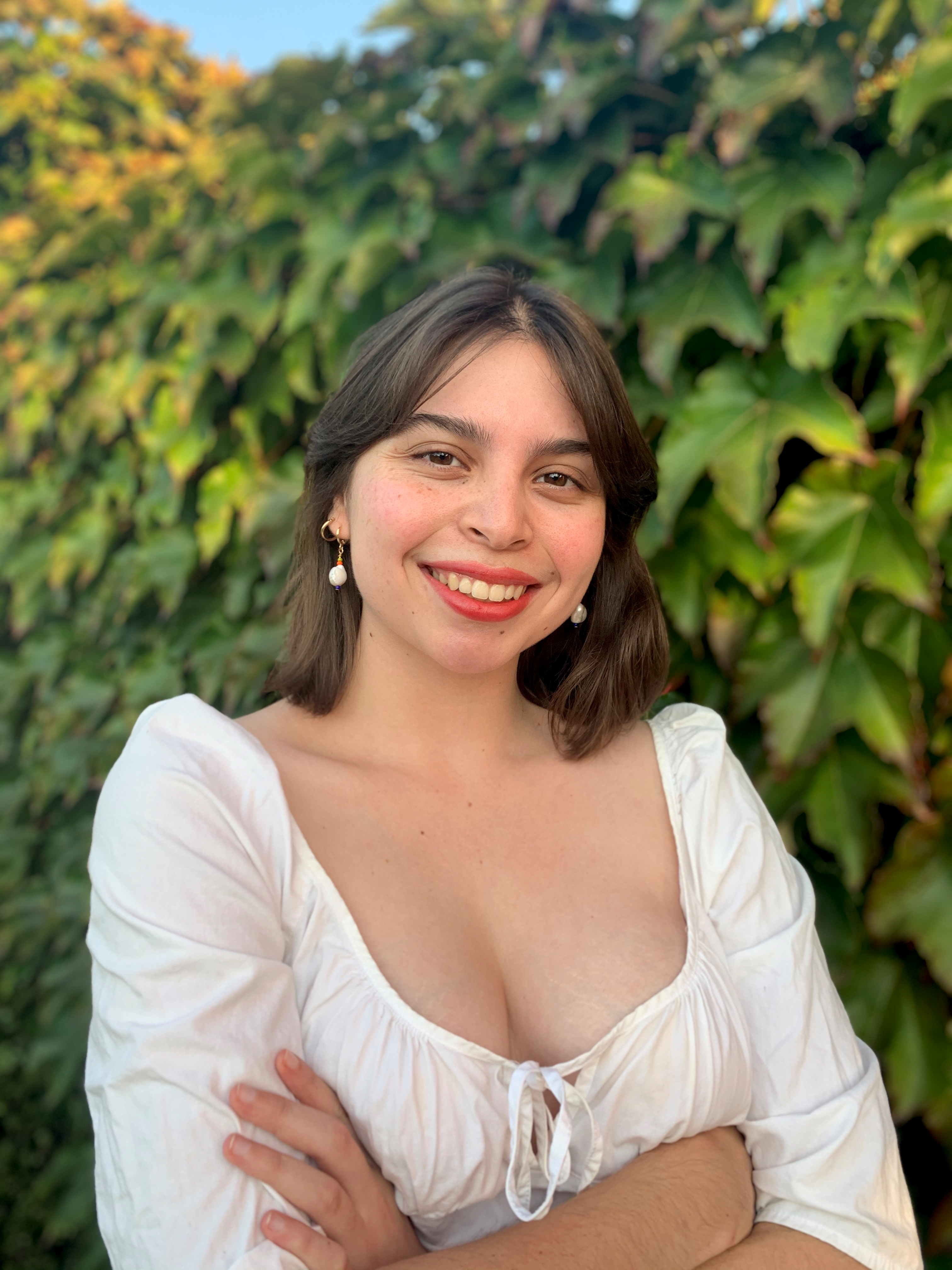 Paloma Bautista-Nicholas
Junior | Education and Social Transformation Major, Spanish Minor
Pronouns: She/Her/Hers

Favorite Thing about UCLA: I love the work hard, play hard culture at UCLA. It's no secret that everyone here is a superhero in their own right – they're either starting a tech company with their best buds, organizing protests in Bruin Plaza, or solving climate change in a research lab. But somehow, these baby geniuses make time for themselves and their friends! Whether that's weekend getaways to Joshua Tree, or even just a casual party on a Thursday night, most Bruins I've met know how to let go and live a little. It's so easy to get wrapped up in academics and extracurriculars, but my peers remind me how important it is to be present and take the time to appreciate the people you love. 
Surprising Fact: When I was nine years old, I was a voice actor on an Argentininan children's show called "The Adventures of Plim Plim." I wasn't paid very much, but I was taken out to dinner every night of recording, and rewarded myself with a sirloin steak each night. Word to the wise: know your worth, and never shy away from a free steak.
Shu-Fan Chen
Junior | Human Biology and Society Major
Pronouns: She/Her/Hers

Favorite Thing about UCLA: How much students have persevered in effecting change. Student organizations and entities like the Mother Organizations have worked together and organized for change even when administration was less than enthusiastic about supporting them, and despite apathy or even pushbacks from UCLA administration, many clubs have found ways to continue to connect with their communities and continue making progress. Part of why I wanted to continue my work with the SAB is to be able to bridge this gap between staff and students, to work more collaboratively toward a truly diverse and equitable environment.
Surprising Fact: Studio ghibli films are my comfort movies, and for me they've aged like fine wine (metaphorically speaking, I have no idea what wine even looks like).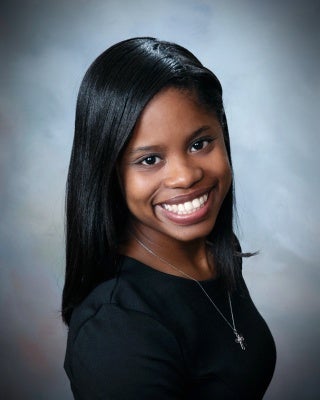 Varina Clark
4th Year | M.D. Student, David Geffen School of Medicine
Pronouns: She/Her/Hers

Favorite Thing about UCLA: UCLA values diverse perspectives and individual voices. What I enjoy most about being here is the strong sense of community despite our differences. We, as students, have demonstrated a commitment to learning about ourselves and the others with whom we live and learn. We are encouraged and motivated to speak up and live in our truth.
Surprising Fact: After three years of living in LA, I have yet to go hiking. #goalsbeforegraduation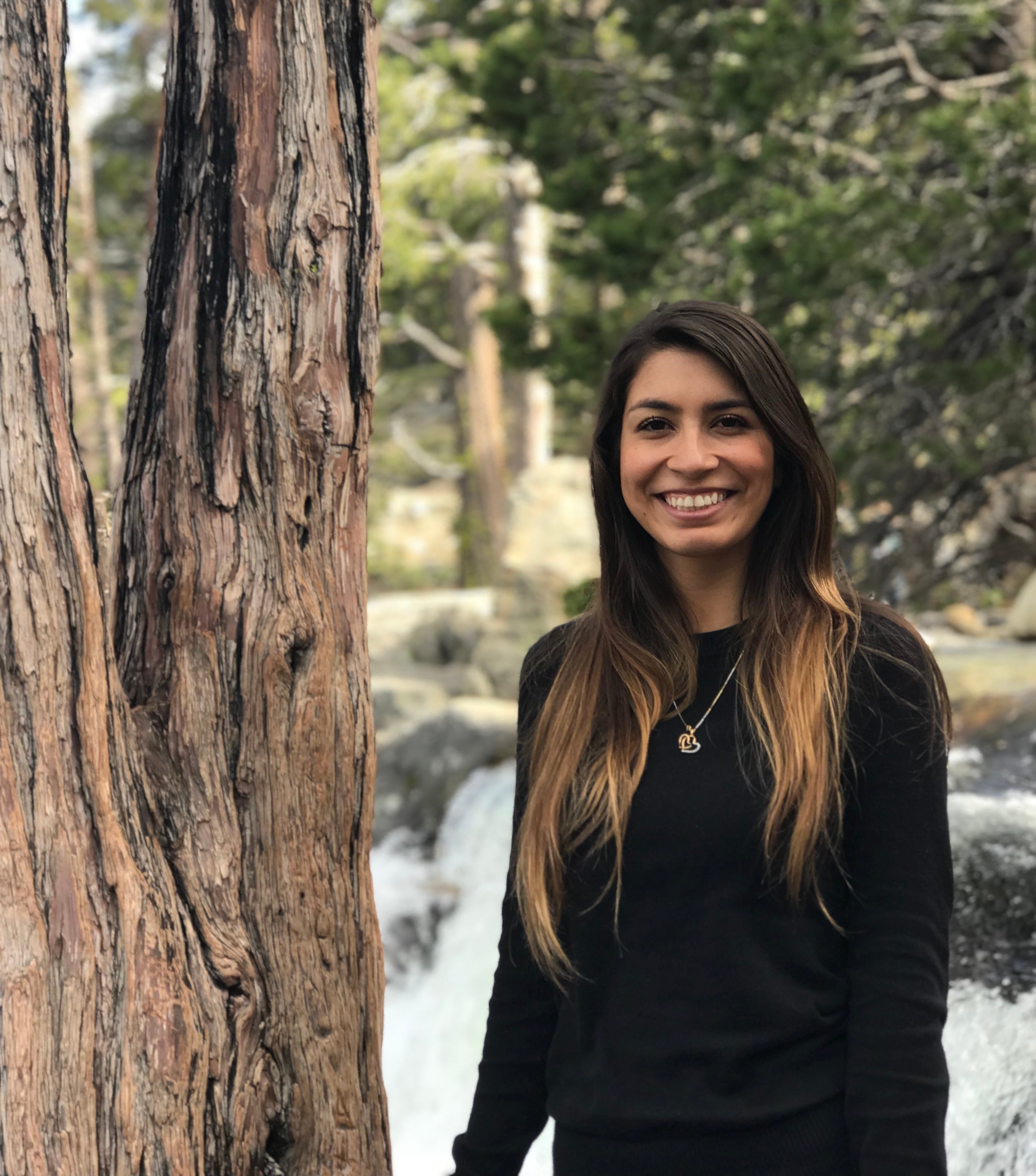 Viviana Vela
2nd Year | Ph.D. in Civil and Environmental Engineering, Henry Samueli School of Engineering and Applied Science
Pronouns: She/Her/Hers

Favorite Thing about UCLA: I love the atmosphere and the people! The Bruin community is one of the most welcoming, supportive, and accepting communities I have had the pleasure of being a part of. I have already established strong and lifelong relationships with students and faculty here. At each stage of my education, I have sought to advance diversity in research and teaching in engineering. The constant activity, endless opportunities and resources provided on campus have created an environment where I feel empowered and motivated to continue my efforts. I look forward to continuing to learn and thrive both academically and personally here at UCLA. (P.S. it also doesn't hurt that I am back in my hometown and SoCal has the best weather!)
Surprising Fact: My passion for engineering is just as strong as my passion for art. If I was not an engineer, I would have been a visual arts major.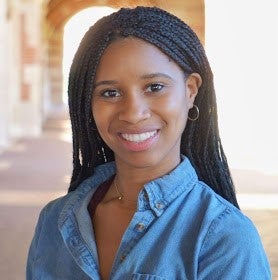 Vivica Rush
Senior | Political Science Major and African-American Studies Major
Pronouns: She/Her/Hers

Favorite Thing about UCLA: I am grateful for UCLA's incredibly supportive atmosphere. Making the transition from living at home to supporting yourself on campus is a daunting experience for many college freshman; it was no different for me. But with the encouragement and inspiration of my friends and mentors, I am able to confidently say that I have grown tremendously on both an academic and personal level. The Bruin community is a positive presence in the lives of UCLA students and faculty. That is my favorite aspect of this amazing institution.
Surprising Fact: I can sing every song from Hamilton: An American Musical.