This past Spring we invited students to apply for the 2021-2022 Equity, Diversity and Inclusion Student Advisory Board. Each Board Member has a proven track record of caring deeply about equity and hustling to change the communities and institutions around them for the better. These students will serve as liaisons, problem solvers, and advocates who will support the Office's mission of building equity for all.
Learn more about the Student Advisory Board:
Student Advisory Board 2021-2022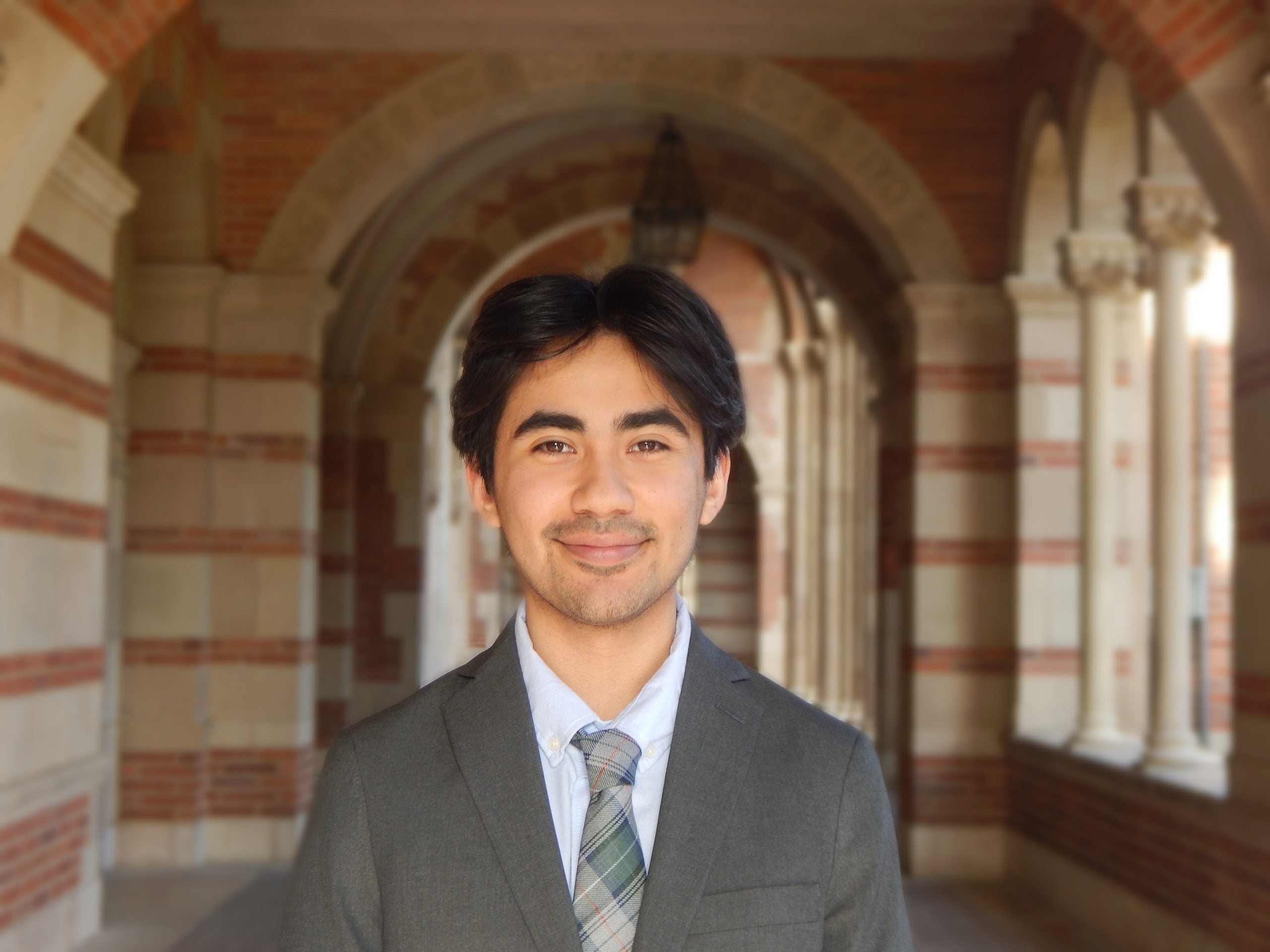 Alex De Santiago
Junior | Political Science Major, Cognitive Science Minor
Pronouns: He/Him/His

Favorite Thing about UCLA: My favorite thing about UCLA is the social atmosphere. Coming in my freshman year, I had a lot of anxiety about being independent and without any of my high school friends and thought I would not be able to meet any new people. On the contrary, I befriended my floor mates in less than a few days and have since gone on more boba runs with them than I can count!
Surprising Fact: I make very cringey Tik Toks! I also used to live around the corner from Jojo Siwa.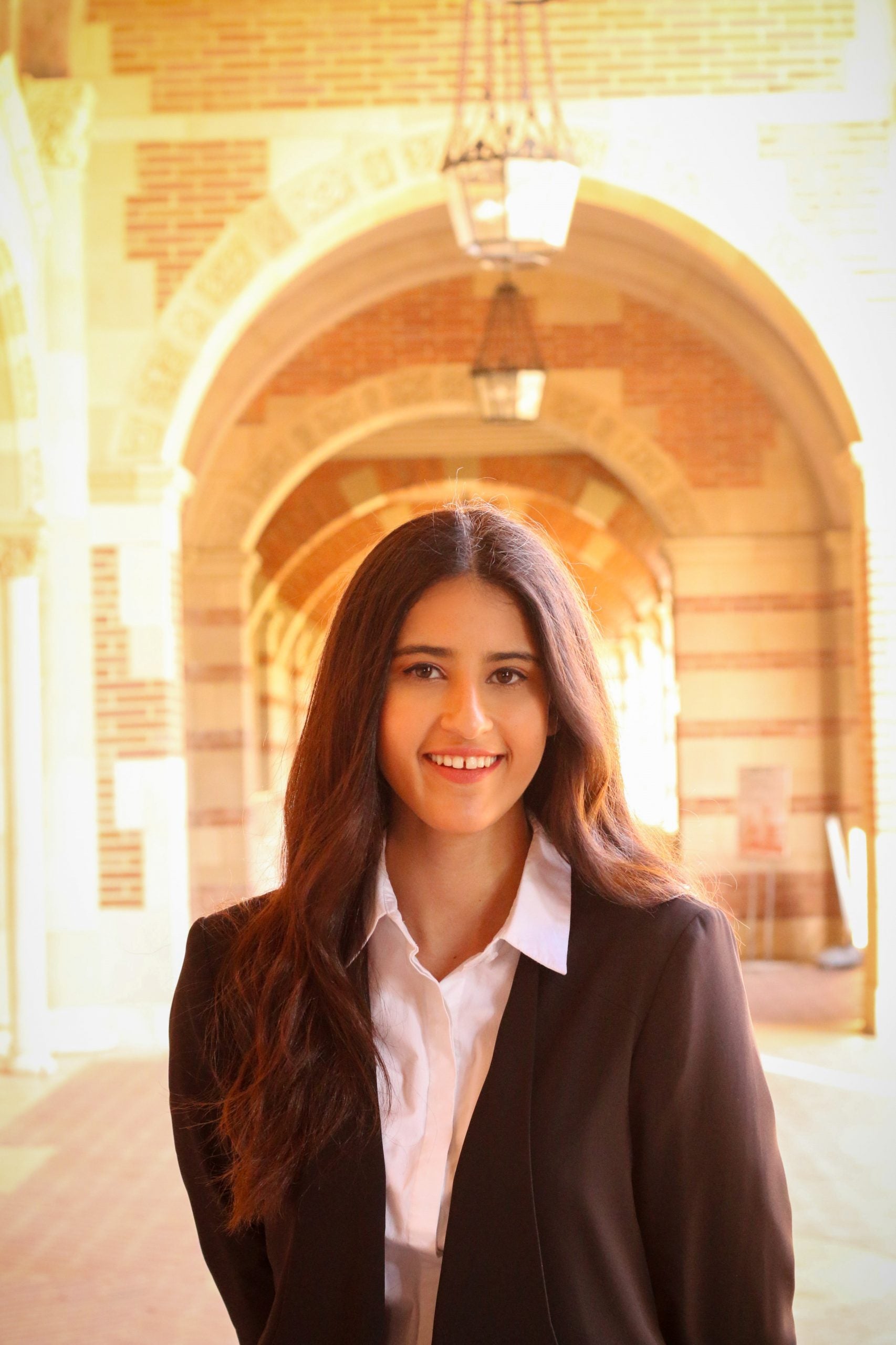 Aliyah Kazemaini
Senior | Political Science Major: International Relations Concentration, Iranian Studies Minor
Pronouns: She/Her/Hers

Favorite Thing about UCLA: The vast opportunities the school offers for its students to impact the campus community. In working within several segments of our student body, I have witnessed the mutual commitment of the students and the administration towards bettering the conditions and increasing the inclusivity of our diverse student population. It is crucial that every student at UCLA feels a sense of belonging and acceptance of their intersectional backgrounds. From the countless initiatives I have seen Bruins take on throughout the campus and UC system as a whole, I stand truly inspired.
Surprising Fact: I own a collection of translated Harry Potter books, each representing a country my friends or I have traveled to (with my collection nearing 27 translations so far).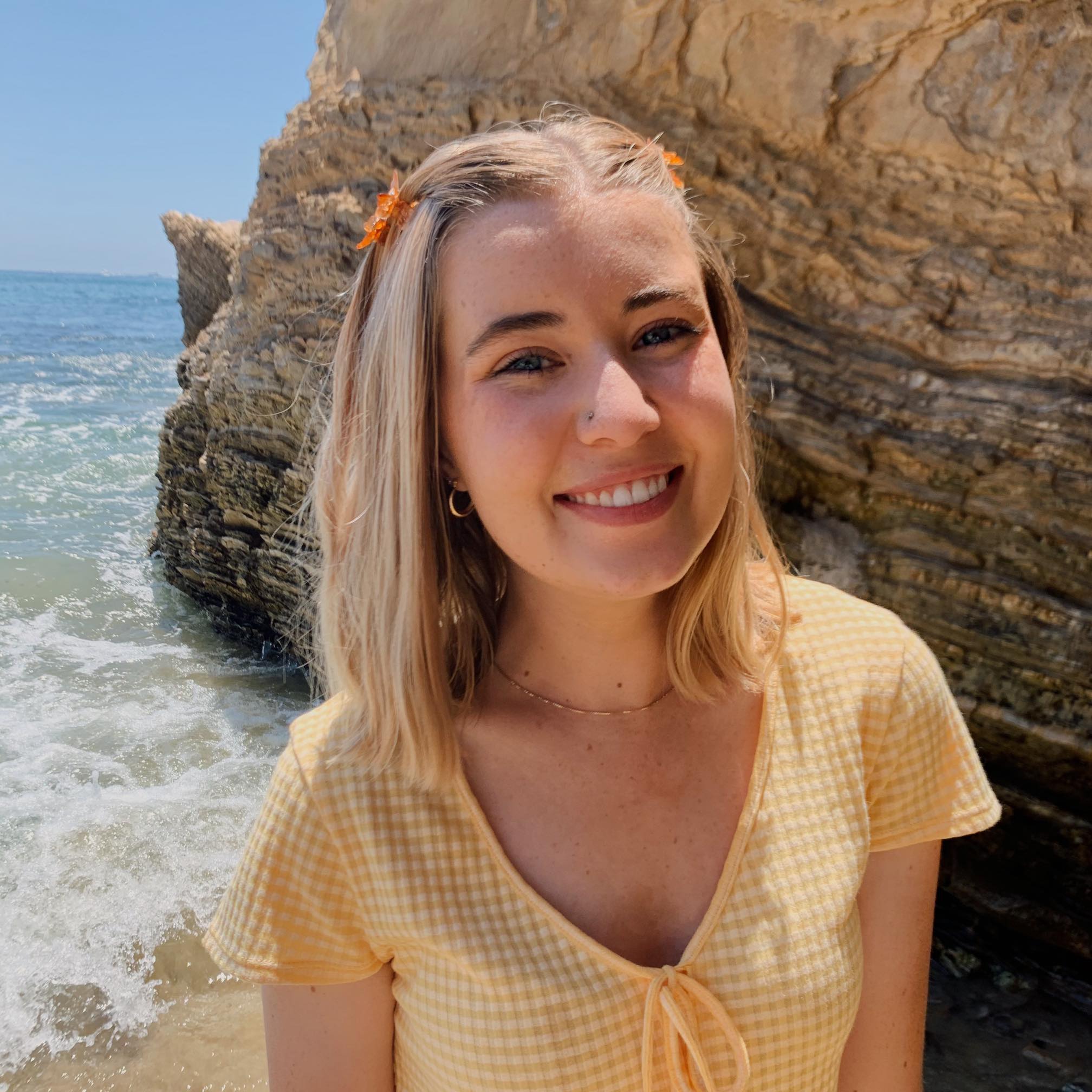 Delaney Ivey
Senior | Public Affairs Major and Spanish, Community and Culture Major
Pronouns: She/Her/Hers

Favorite Thing about UCLA: I love our shared optimism at UCLA. If one of us has an idea for an initiative, project, or research topic, we don't hesitate to start. We believe in each other and our ability to do challenging and unprecedented work. Everything we do is supported through encouragement and collaboration. Instead of competing against one another, we lift each other up and enjoy shared growth and success.
Surprising Fact: I have been swing dancing since my freshman year at UCLA! I practice the styles Lindy Hop and Balboa, which originated in the 1930s and 40s.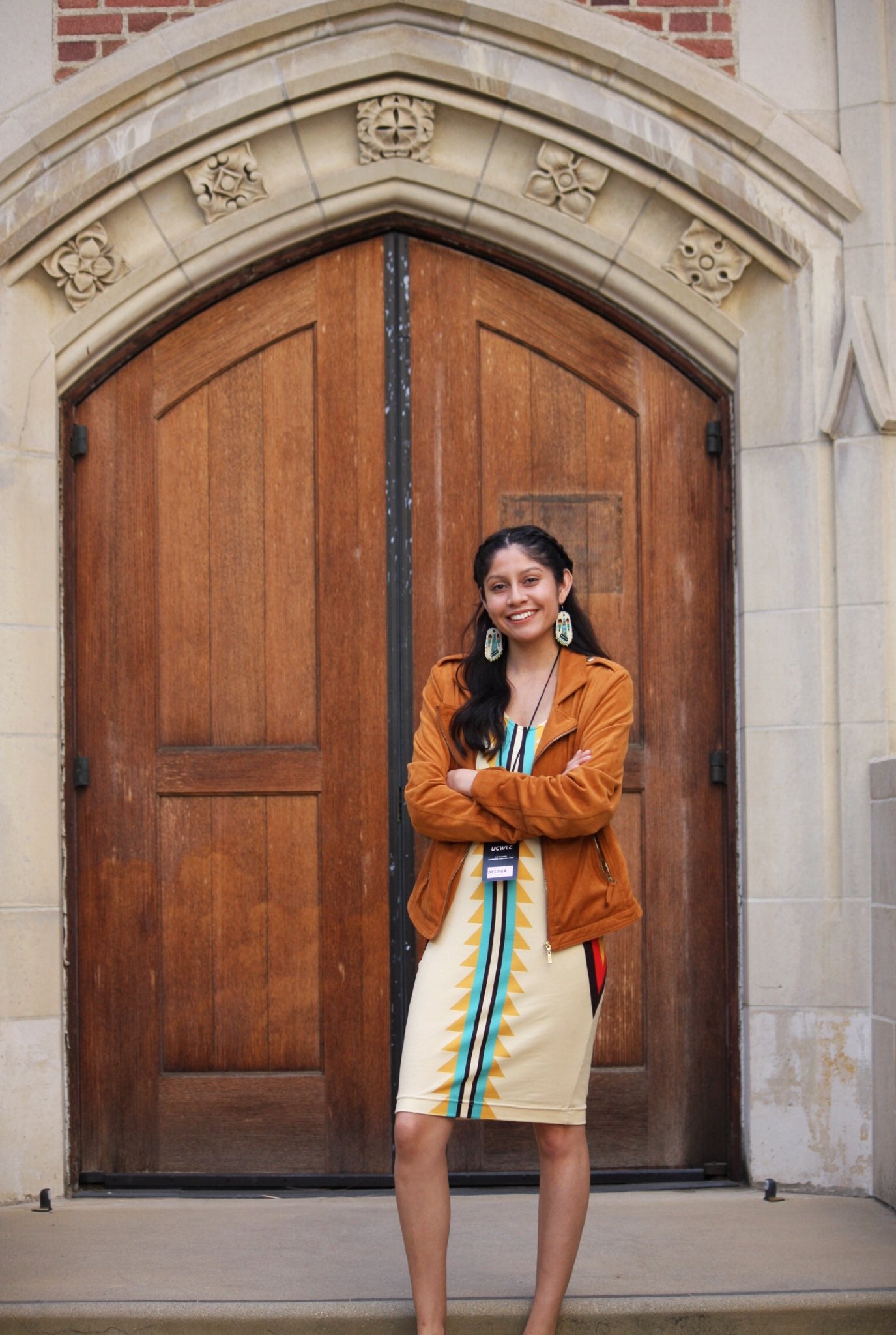 Desirae Barragan
Junior | Human Biology and Society Major and American Indian Studies Major
Pronouns: She/Her/Hers

Favorite Thing about UCLA: UCLA's dedication to supporting its diverse student body and their individual commitments to serving their community. Every student at UCLA is provided with opportunities, support, and skills to engage and discover their individual passions. As an aspiring medical physician pursuing a double major in Human Biology and Society and American Indian Studies I am not only equipped with rigorous coursework, and engaging in research, but gaining new perspectives. I have been offered the opportunity to establish myself on campus through leadership roles, cultivate relationships with faculty and professors, as well as advocate and increase Native American visibility on campus and beyond. This is all due to the amazing resources and support UCLA offers to all students, I have discovered my passion and hope that all students at UCLA can do the same. This is what I believe makes UCLA stand out from other universities, a place one can call home.
Surprising Fact: Los Angeles and UCLA are on occupied Gabrieleno Land, which is my Tribal Land!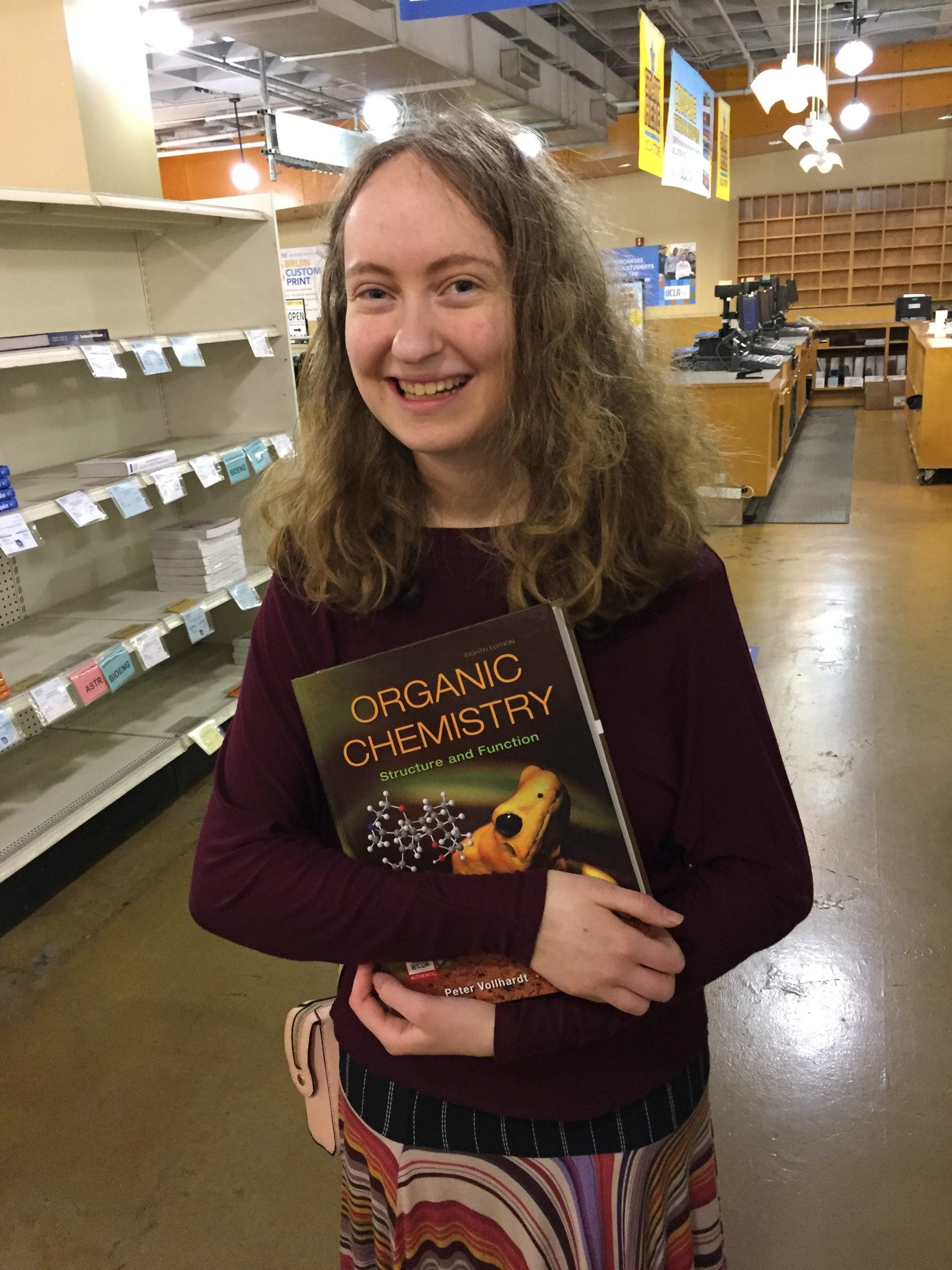 Eliana Sisman
Sophomore | Microbiology, Immunology and Molecular Genetics Major
Pronouns: She/Her/Hers

Favorite Thing about UCLA: My favorite thing about UCLA is that the students, professors, and staff are kind, passionate, and curious. I love how many amazing people there are on campus and how they're always glad to offer assistance, advice and kind words. It's amazing how hard students, educators, and staff work for community, knowledge and justice in all kinds of ways, from teaching history in an empathetic, deep, and inspiring way to making the campus more accessible for people with disabilities, promoting workers' rights, and protecting the environment. I love how every person at UCLA is determined and full of ambition, not just to advance their personal success, but to honor and uplift the community.
Surprising Fact: I once fell into a shark tank at an aquarium.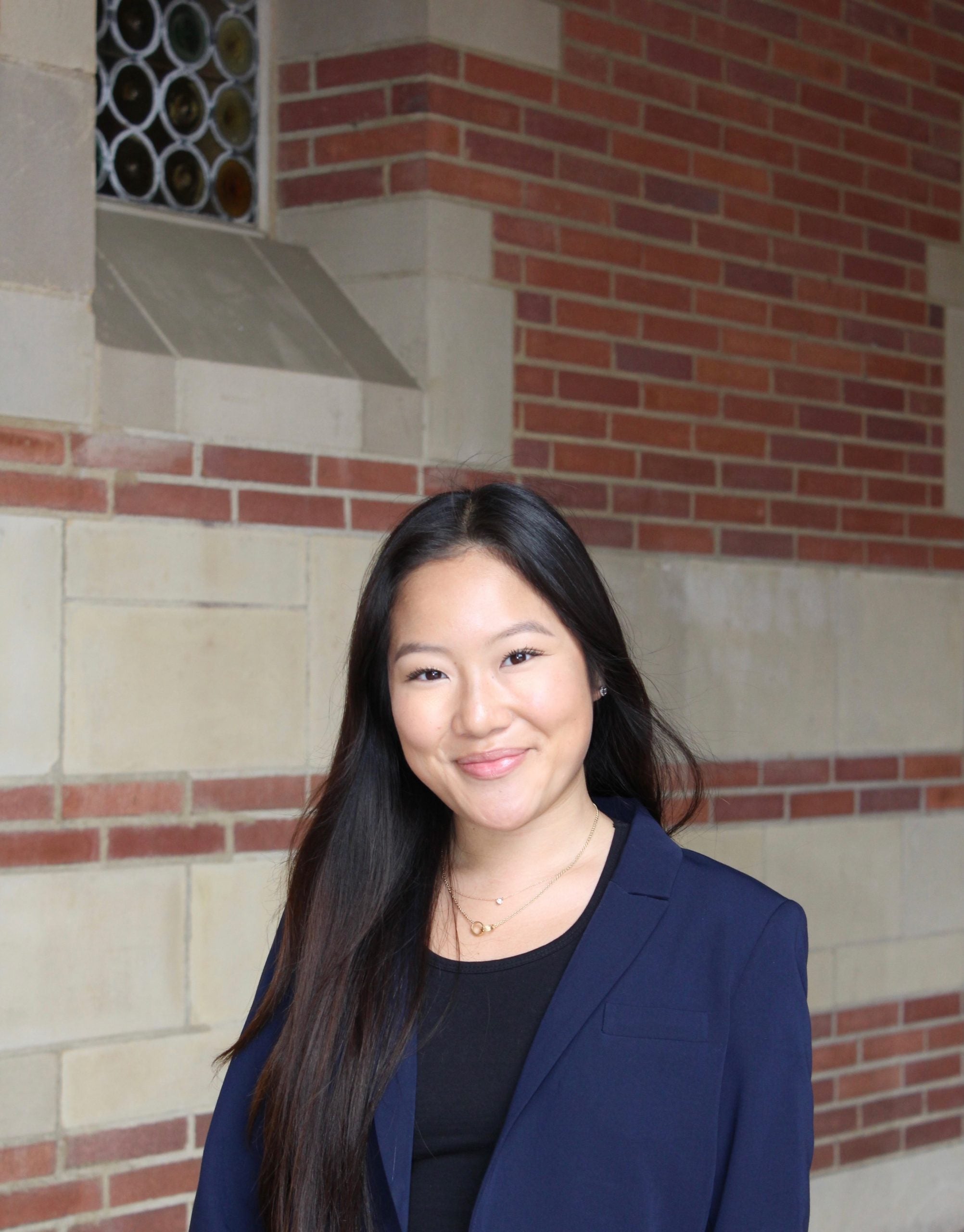 Iris Hong
Senior | Political Science Major, African American Studies Minor
Pronouns: She/Her/Hers

Favorite Thing about UCLA: As an incoming freshman, the supportive environment at UCLA was what drew me to attend. Throughout my experience here, I have been able to grow personally, academically, and professionally as a result of this positive, comforting environment. The passion and dedication that the students possess push me to achieve my potential so that I may be able to support my peers and community in the way that I have been supported all these years. Whether it is my close friends, a faculty member, or a fellow student that I had just met in a class, I have always had someone to turn to in any situation. The people within the UCLA community truly make this campus so special.
Surprising Fact: Even though I am from the Midwest, where the Fall season is embraced, I still can't get myself to become a fan of anything pumpkin spice flavored.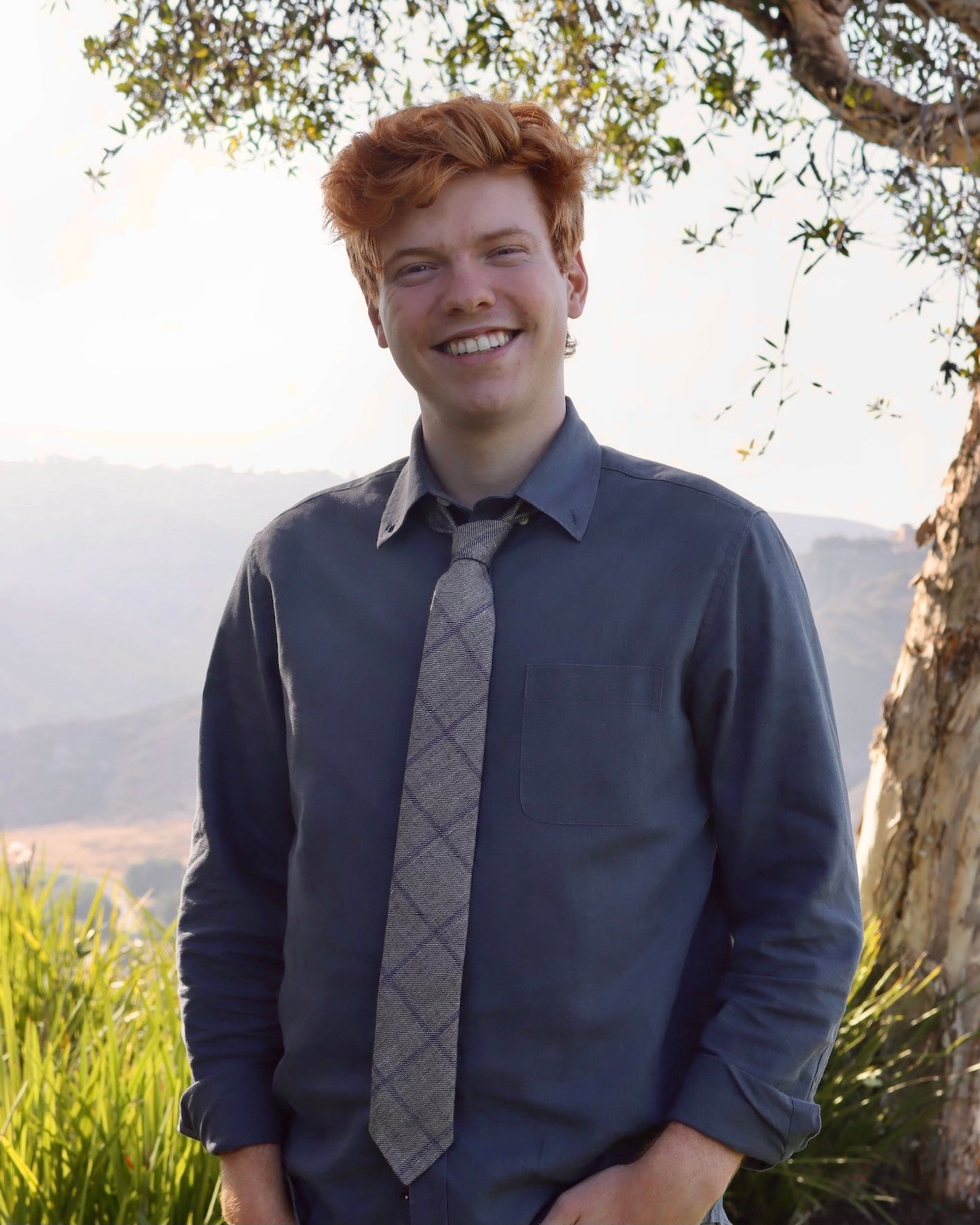 Matthew Orihuela
Sophomore | Political Science Major
Pronouns: He/Him/His

Favorite Thing About UCLA: The passion that students have for effecting change on campus and beyond.  Whether it be combating disparities in academia through USAC, advocating for student groups as a part of the Mother Organizations, conducting research, spearheading service projects in the community, or whatever else, it seems everyone you meet at UCLA is devoting their time and effort to some vitally important initiative. Bruins' work ethic and enthusiasm are infectious, and I am constantly inspired to do more.
Surprising Fact: I'm somewhat of a geography nerd and can name every country and capital. I'm still waiting for a time where that comes in handy, but who knows, maybe it will one day!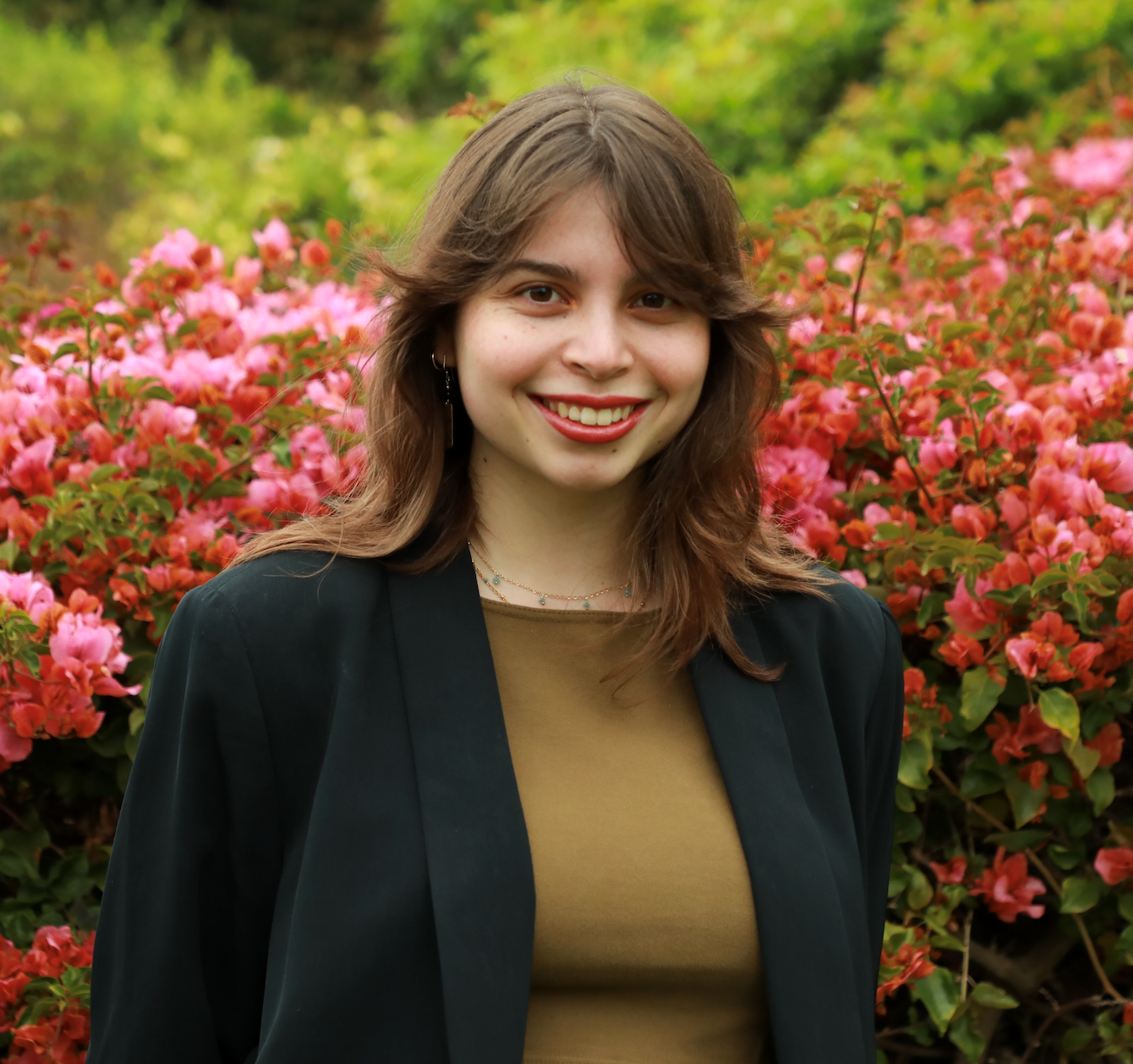 Paloma Bautista-Nicholas
Senior | Education and Social Transformation Major, Spanish Minor
Pronouns: She/Her/Hers

Favorite Thing about UCLA: I love the work hard, play hard culture at UCLA. It's no secret that everyone here is a superhero in their own right – they're either starting a tech company with their best buds, organizing protests in Bruin Plaza, or solving climate change in a research lab. But somehow, these baby geniuses make time for themselves and their friends! Whether that's weekend getaways to Joshua Tree, or even just a casual party on a Thursday night, most Bruins I've met know how to let go and live a little. It's so easy to get wrapped up in academics and extracurriculars, but my peers remind me how important it is to be present and take the time to appreciate the people you love. 
Surprising Fact: I was once stuck on a bus in a snowstorm for 22 hours next to one of Beyonce's jewelers.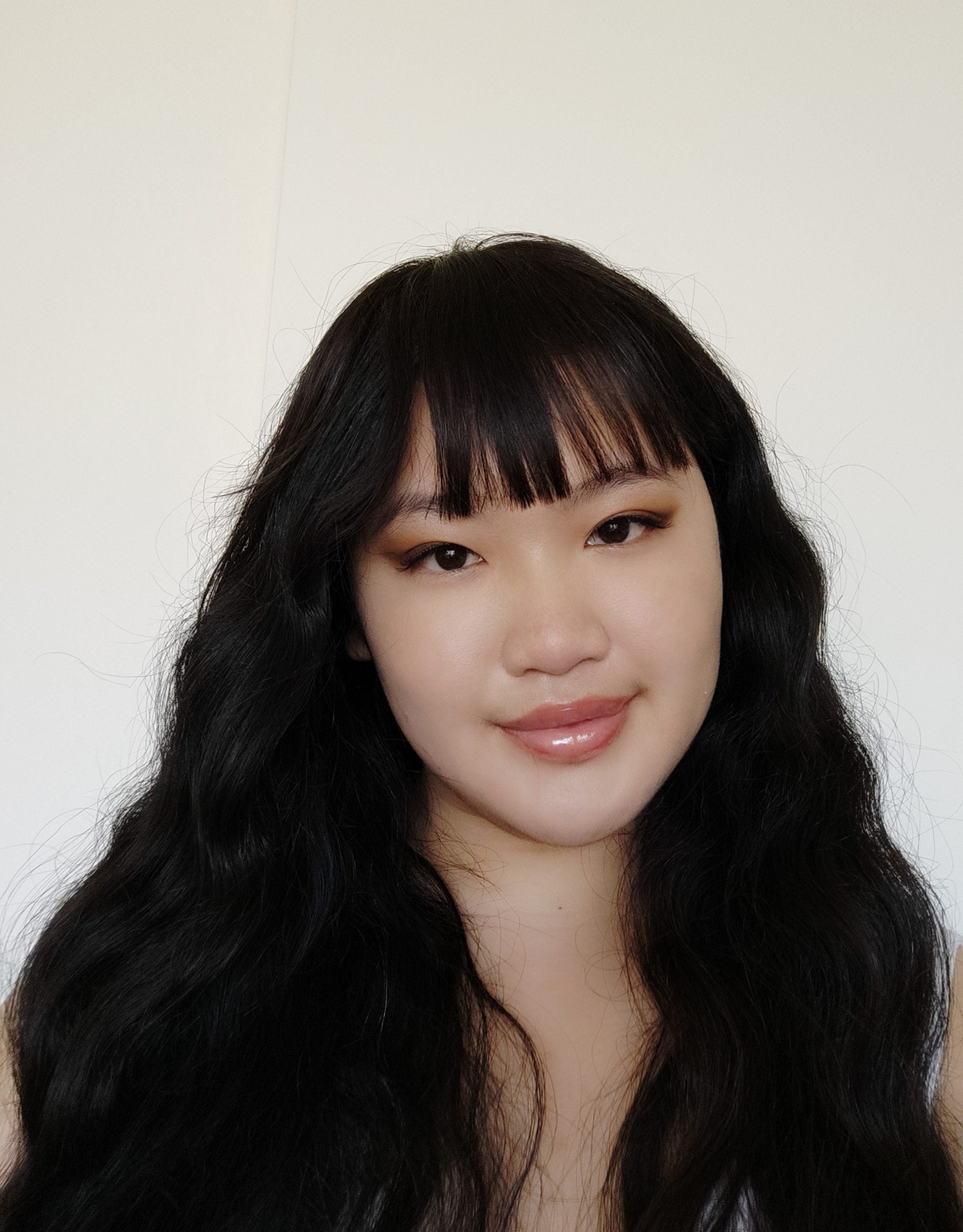 陳書梵 | Shu-Fan Chen
Senior | Human Biology and Society Major
Pronouns: She/Her/Hers

Favorite Thing about UCLA: I feel as though there's never a point where you stop learning new things about UCLA, and that no matter at what point you're at in your professional or academic career, there is community to be found- you just have to be willing to look for it.
Surprising Fact: I was almost sent away to be a monk when I was younger.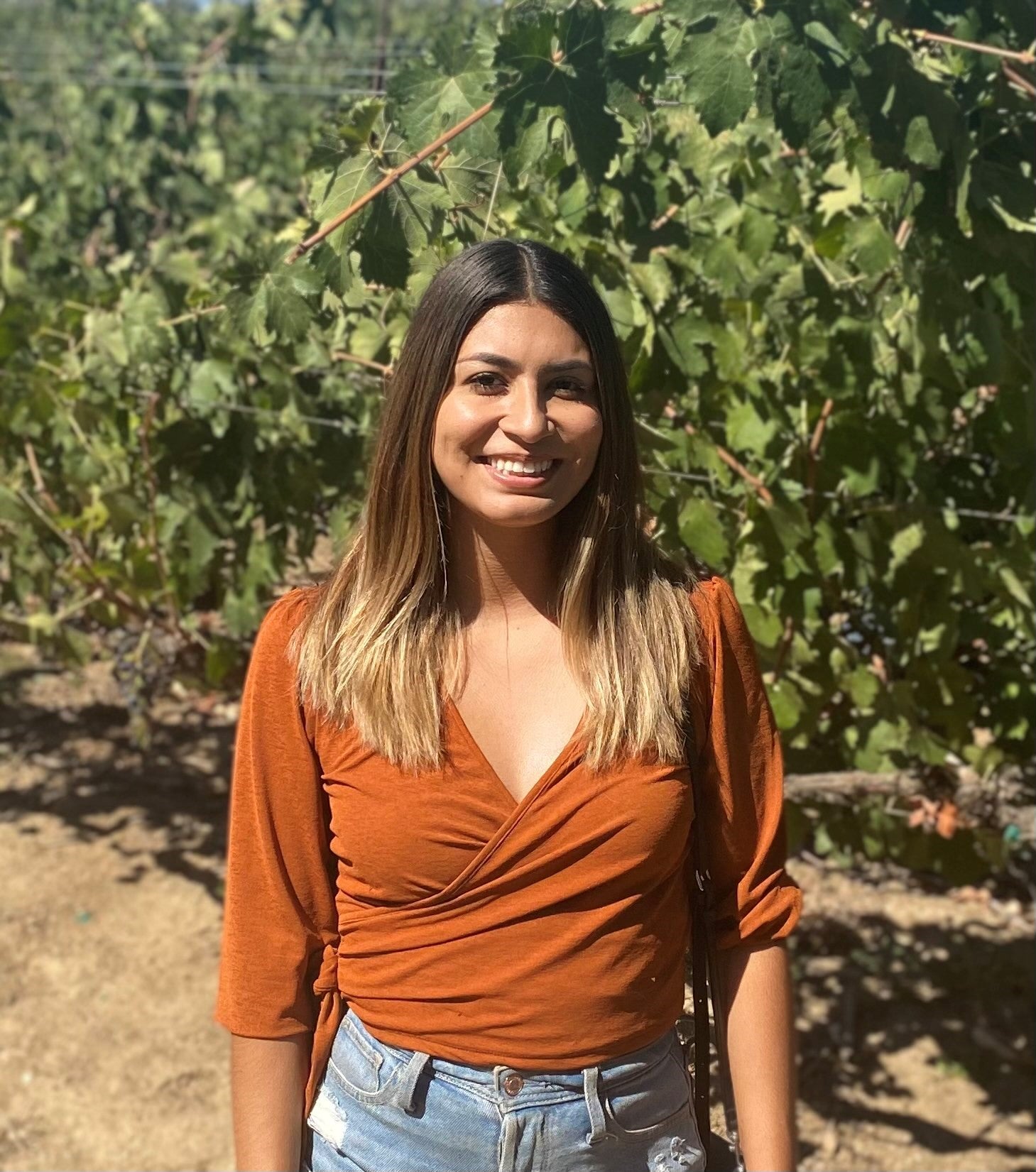 Viviana Vela
3rd Year | Ph.D. in Civil and Environmental Engineering, Henry Samueli School of Engineering and Applied Science
Pronouns: She/Her/Hers

Favorite Thing about UCLA: I love the atmosphere and the people! The Bruin community is one of the most welcoming, supportive, and accepting communities I have had the pleasure of being a part of. I have already established strong and lifelong relationships with students and faculty here. At each stage of my education, I have sought to advance diversity in research and teaching in engineering. The constant activity, endless opportunities and resources provided on campus have created an environment where I feel empowered and motivated to continue my efforts. I look forward to continuing to learn and thrive both academically and personally here at UCLA. (P.S. it also doesn't hurt that I am back in my hometown and SoCal has the best weather!)
Surprising Fact: My passion for engineering is just as strong as my passion for art. If I was not an engineer, I would have been a visual arts major.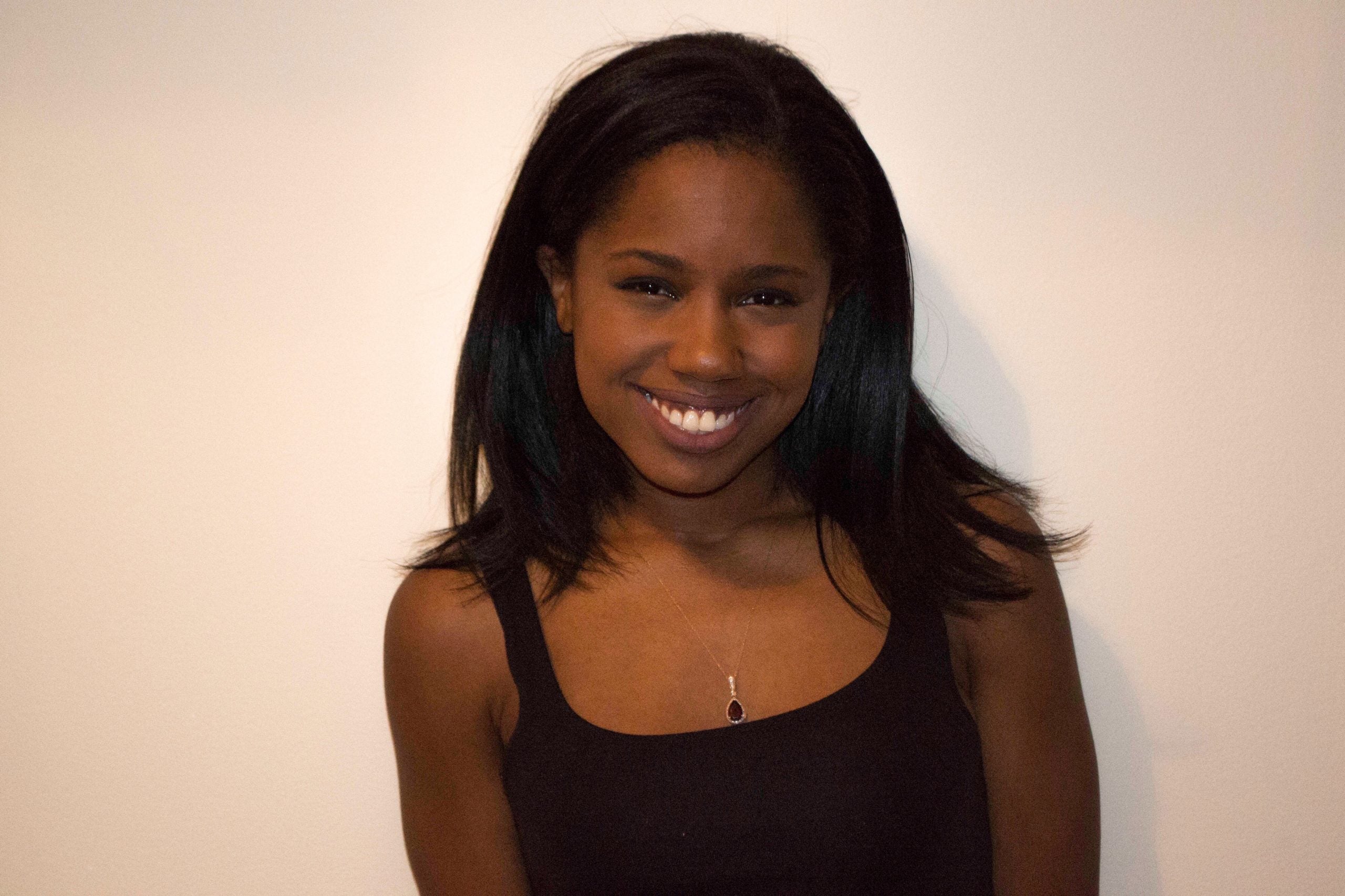 Yrvane Pageot
4th Year | Ph.D. in Health Psychology, College of Letters and Science
Pronouns: She/Her/Hers

Favorite Thing about UCLA: I love all of the opportunities to interact with great people! Since my first day at UCLA, I have been part of programs that have connected me to amazing resources to help me excel as a student and pursue numerous opportunities. Within these spaces, I have met people from a variety of backgrounds who value making improvements to environments at UCLA and beyond.
Surprising Fact: I have an amazing memory. My family and friends always come to me to confirm past events, fill in the gaps with details, and to quickly tell them someone's phone number.