This past Spring we invited students to apply for the 2019-2020 Equity, Diversity and Inclusion Student Advisory Board. Each Board Member has a proven track record of caring deeply about equity and hustling to change the communities and institutions around them for the better. These students will serve as advisors, liaisons, and problem solvers who will support the Office's mission of building equity for all.
Learn more about the Student Advisory Board:
Student Advisory Board 2019-2020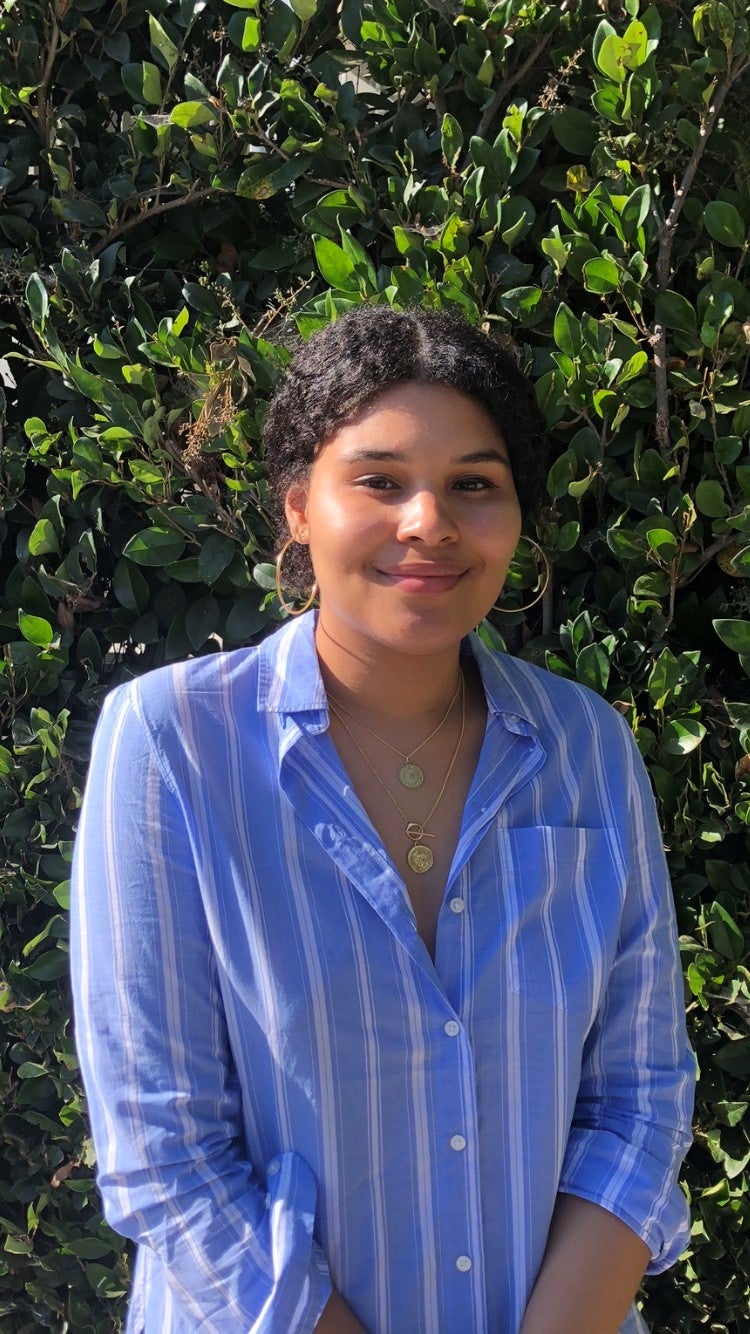 Amaya McGinnis
Senior | Gender Studies Major
Pronouns: She/Her/Hers

Contact: amayamcginnis@ucla.edu
Favorite Thing about UCLA: My favorite thing about UCLA is the sense of community that it provides for transfer students such as myself. I was nervous before coming here that the school was too big, or that I would get lost in the crowd, but UCLA has made a huge effort to make sure that I feel welcomed, that I meet and socialize with other transfer students, and that I'm able to take advantage of all of the resources it has to offer, despite being here two years less than a traditional student.
Surprising Fact: A fact people might be surprised to know about me is that I played viola in middle school. Well, "played" is a strong word. Let's just say that I was only in the school's orchestra because my teacher had to let everybody in. Everyone talks about first chairs, but I feel like us last chairs don't get enough respect. It's easy to play when you're talented. But you have to be very confident to keep playing when it's quite obvious that you've never practiced. I even had the audacity to volunteer to perform in a trio at our Christmas concert. I imagine my teacher was quite happy when I culminated from eight grade.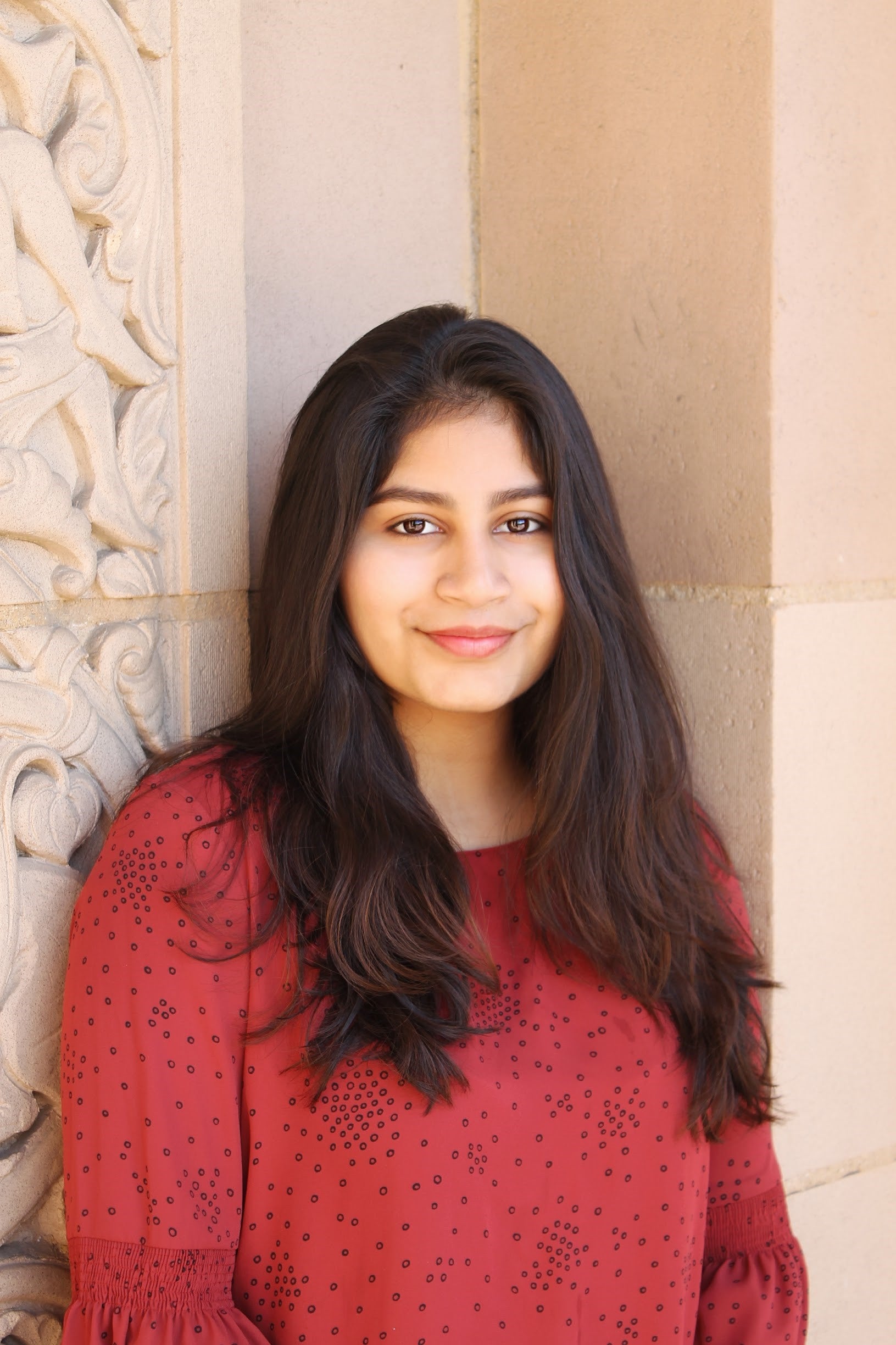 Anjum Farook
Senior | Psychobiology Major, Statistics Minor
Pronouns: She/Her/Hers

Contact: anjumfarook@ucla.edu
Favorite Thing about UCLA: The people. It is a privilege to attend such a distinguished school, but what has really made it special for me is the people. I haven't just sat in classrooms with folks from across the world; I've explored monuments in D.C. with them, I've been moved by their vulnerability in dialogues, I've fundraised for issues that I'd never seen myself connected to until I met the people at UCLA, and I've built life-long relationships. This school has given me the opportunity to meet so many people from diverse backgrounds and that's definitely been the highlight of my time here. 
Surprising Fact: I've never learned how to ride a bike.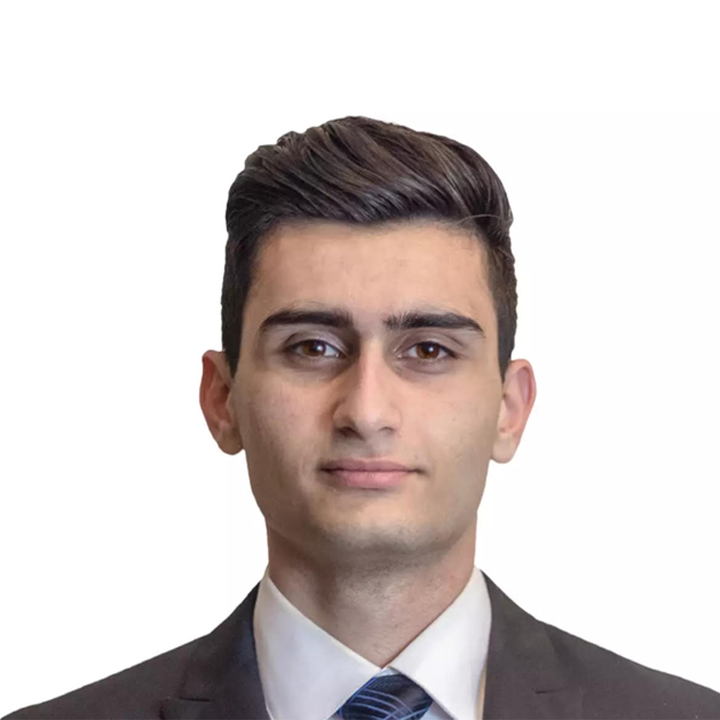 Gevick Safarians
1st Year | M.Sc in Bioengineering, Henry Samueli School of Engineering
Pronouns: He/Him/His

Contact: sgevick@ucla.edu
Favorite Thing about UCLA: Through my opportunities, education, and relationships, I have been able to consistently strive towards my ultimate goal of bettering the lives of others.
Surprising Fact: I might seem mad all the time, but that's just how my face turned out. I really do want to listen to who you are and how your day is going!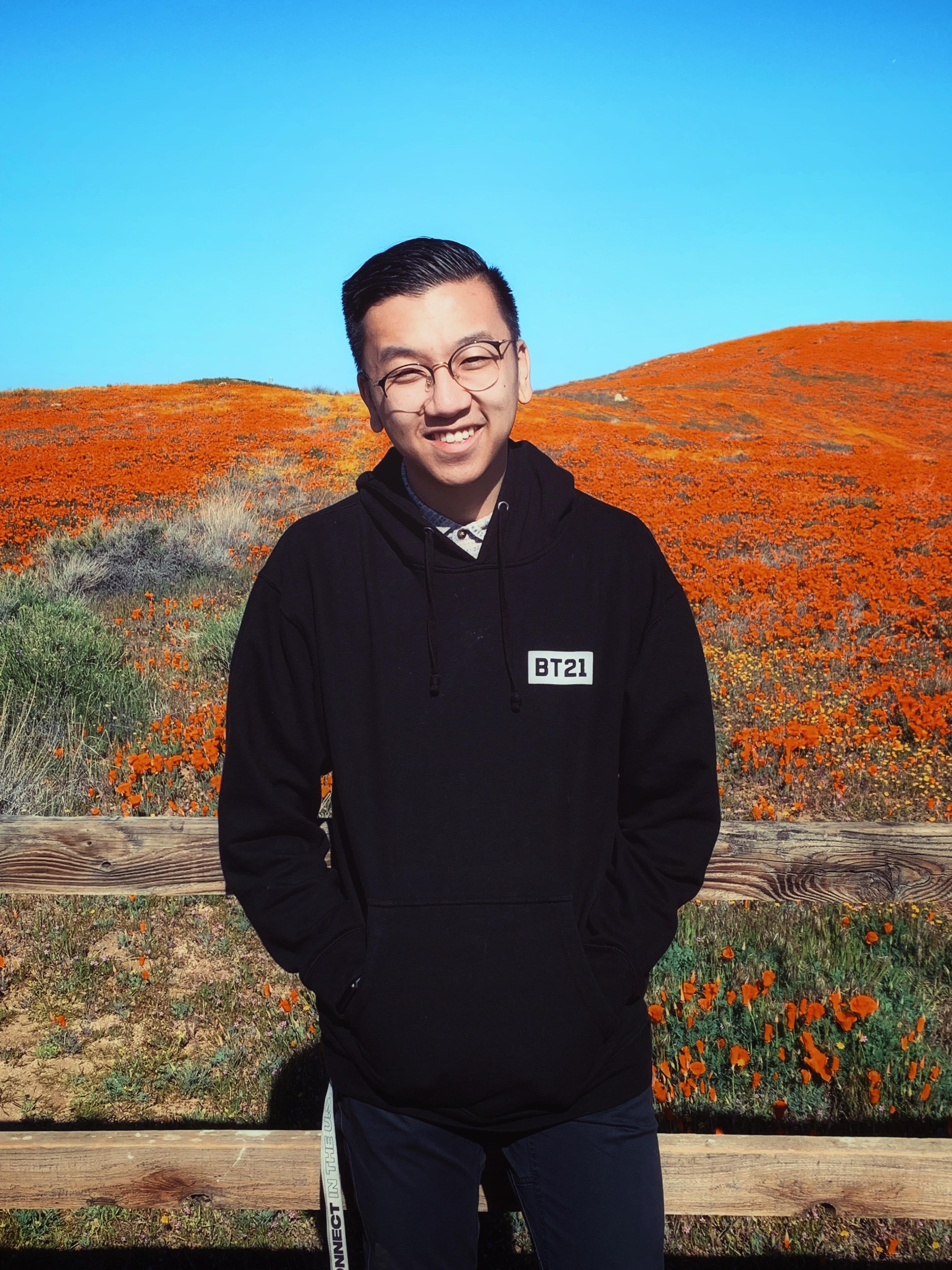 Josh Tran
3rd Year | J.D. Student, UCLA School of Law
Pronouns: He/Him/His

Contact: tranj2020@lawnet.ucla.edu
Favorite Thing about UCLA: Being a double Bruin and having experienced UCLA as an undergraduate and now as a law student, I've come to appreciate all the people that I have come across. No matter if it came in a brief moment or exchange, or if it was through classes, extracurricular programs, or activities, each person I've met has taught me a lesson in some way. UCLA is a hub of folks coming from countless backgrounds, experiences, and perspectives. It has challenged me intellectually into acknowledging the many intersections of identity that I wasn't able to learn about if I were to have stayed in my shell of my hometown or environment. Growing up in a predominantly white community, it was through UCLA that I came to appreciate my heritage, explore the fundamental tenets of intersectionality, community solidarity, and identity organizing. I've been able to grow closer to the multiple facets of my identity through the people I've me here, and it's through the amazing communities I've discovered and joined that really give me the motivation to keep going. There's something new to learn here every day.
Surprising Fact: I've been on a hip hop dance team here at UCLA for 3 years; I'm also a huge fan of BTS!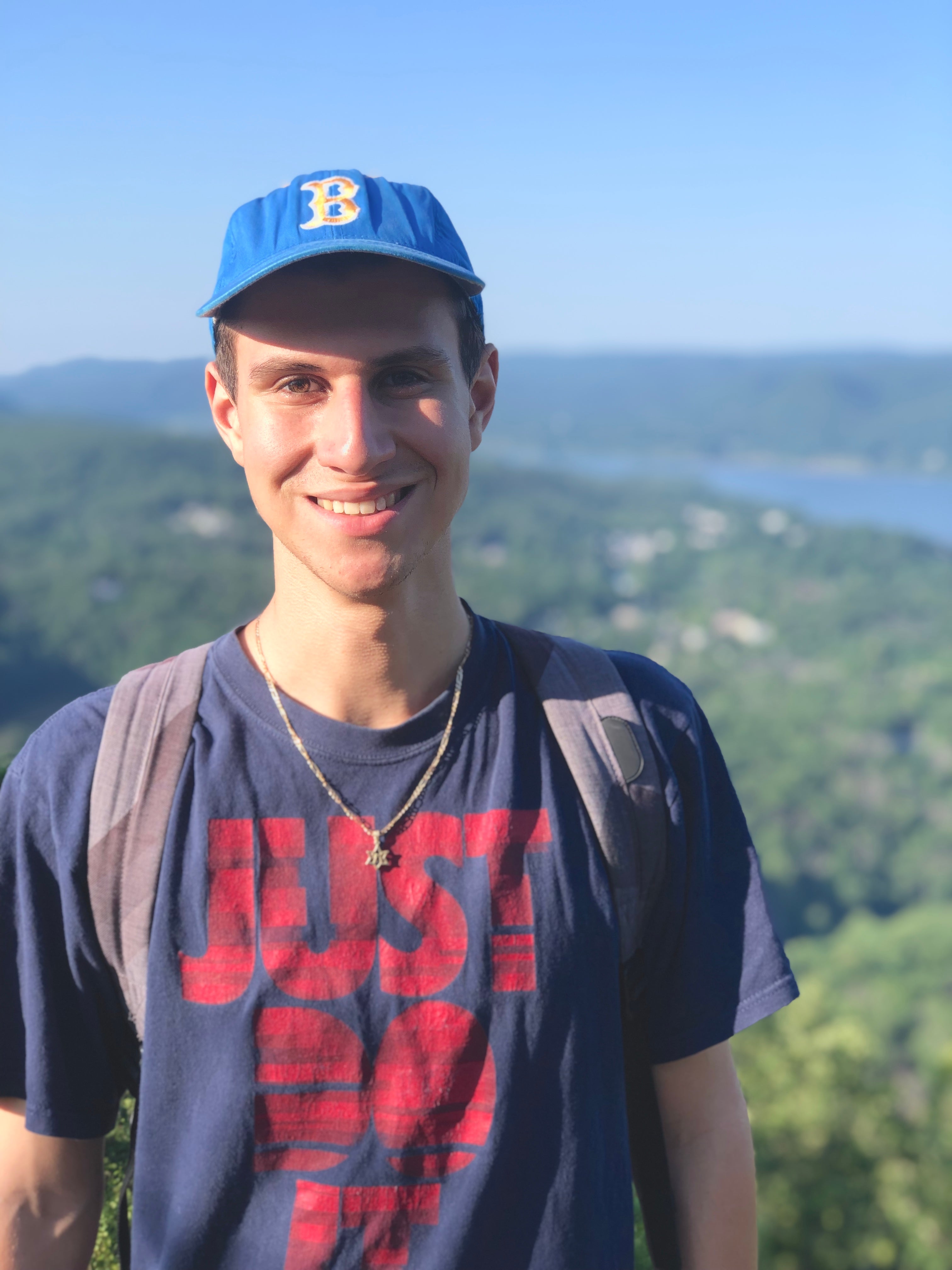 Justin (Yitzchak) Feldman
Senior | Political Science Major: International Relations Concentration and Middle Eastern Studies Major
Pronouns: He/Him/His

Contact: Jfeldman98@g.ucla.edu
Favorite Thing about UCLA: That growing scholarship and engagement work hand in hand with rising diversity and meaningful services on our campus. From this example, I've become empowered to contribute to furthering representation in academia, as much as in grassroots work with fellow students. It's this well-rounded, interdependent, and public community of exchange that builds my optimism. For that, I am constantly motivated and thankful.
Surprising Fact: I love graphic design: event flyers, calligraphy, memes, etc. Making multilingual calligraphy is one of my current therapeutic activities and keeps my proficiency on point.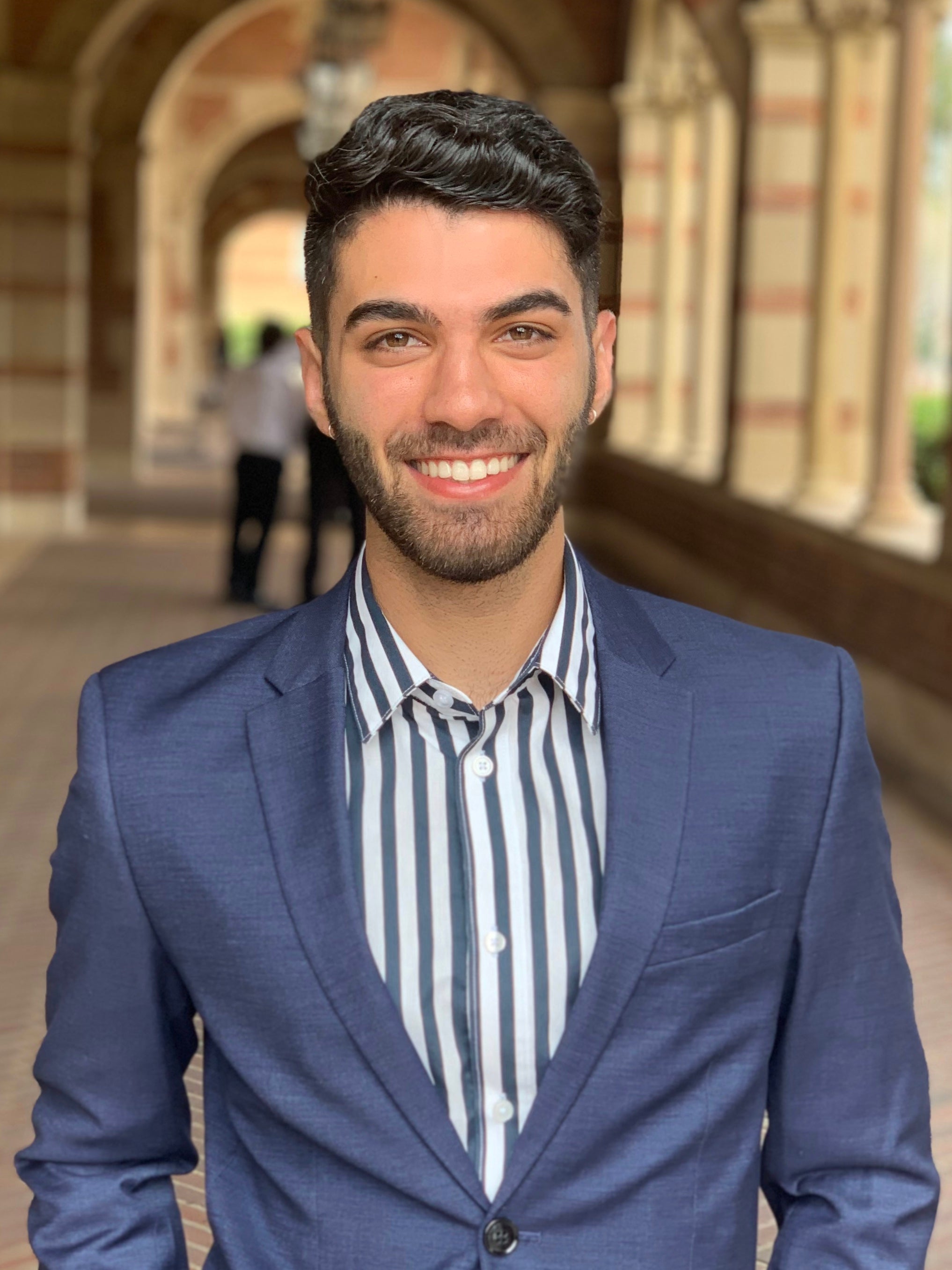 Kaumron Eidgahy
Junior | Political Science Major: Race, Ethnicity, and Politics Concentration
Pronouns: He/Him/His

Contact: kaumron@ucla.edu
Favorite Thing about UCLA: The impact that students have on UCLA's campus, administration, and other students. I have seen firsthand the work our student communities have put in to make UCLA a more equitable and inclusive home to our diverse student population, so the passion countless Bruins have for working on issues around equity on campus and around the city in some form continues to be one of my favorite aspects of UCLA's community.
Surprising Fact: Despite growing up in San Diego and going to school in Los Angeles, I have never tried an avocado (or guac).
Mauria Hebert
Junior | International Development Studies Major, Geographic Information Systems and Technology Minor
Pronouns: She/Her/Hers

Contact: mauria@g.ucla.edu
Favorite Thing About UCLA: During my time at UCLA I have been presented with so many opportunities to explore myself and my passions. If there is something you are interested in you will definitely be able to find some way to explore it, whether it be just with another individual or in an organization. You just have to be willing to take these opportunities when they present themselves.
Surprising Fact: A fact people might be surprised to hear about me: I love to dance and used to dance competitively. Although now I mostly just dance for fun, the passion I have for dance is still strong.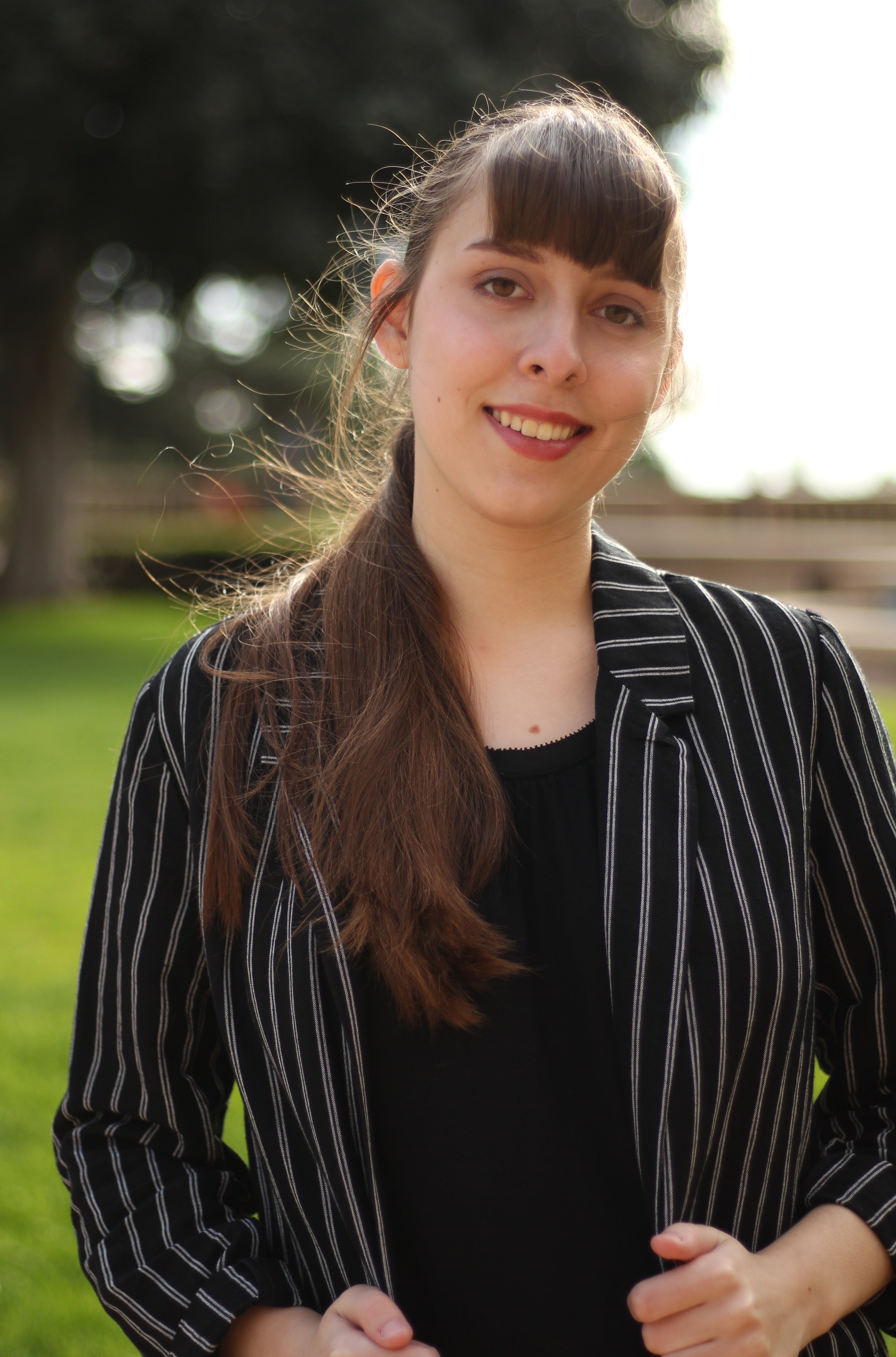 Olivia Shearin
Junior | Physiological Sciences Major and Classical Civilizations Major, Pre-Dental Student
Pronouns: She/Her/Hers

Contact: oliviashearin@g.ucla.edu
Favorite Thing about UCLA: The depth of passion that UCLA students bring to making the world a better place. There is a sense of genuine compassion and fire behind each and every person that is incredibly inspirational. I am proud to fight for positive change alongside my peers and colleagues! I especially admire the strength and dedication of leaders in the UCLA queer and trans community, and their support has been fundamental in helping me not just survive but thrive on campus.
Surprising Fact: I have been a seamstress and costumer for more than six years now! I've even been commissioned by fabric companies to make Halloween costumes for them.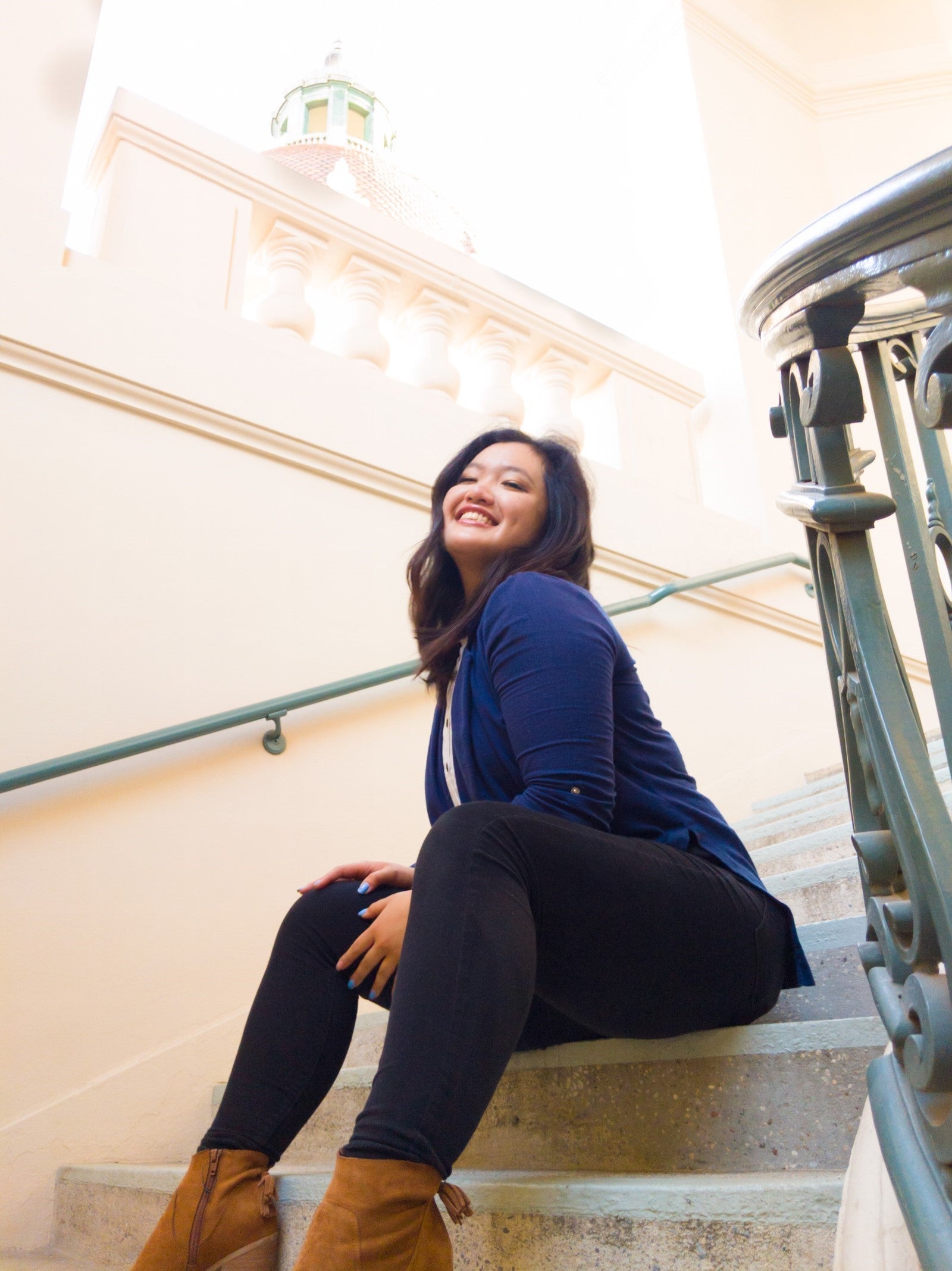 Shu-Fan Chen
Sophmore | Human Biology and Society Pre-Major
Pronouns: She/Her/Hers

Contact: shufan@g.ucla.edu
Favorite Thing about UCLA: The color scheme. Blue and Gold? Name a more iconic duo. But besides the university's well-chosen hues, UCLA helped me find a sense of empowerment and a firm belief that I can effect change no matter my age, race, or gender. Per the wise words of Shirley Chisholm- "If they don't give you a seat at the table, bring a folding chair." Moreover, UCLA challenges me in every aspect of my life- from academics to networking to time management, my time here has changed me profoundly, and I look forward to seeing how I'll continue to evolve and grow.
Surprising Fact: I'm pretty flexible and can do the splits. I apparently would do them at random times as a baby and lost the ability during middle school, but then I joined an extracurricular in high school and got them back. I haven't lost them since.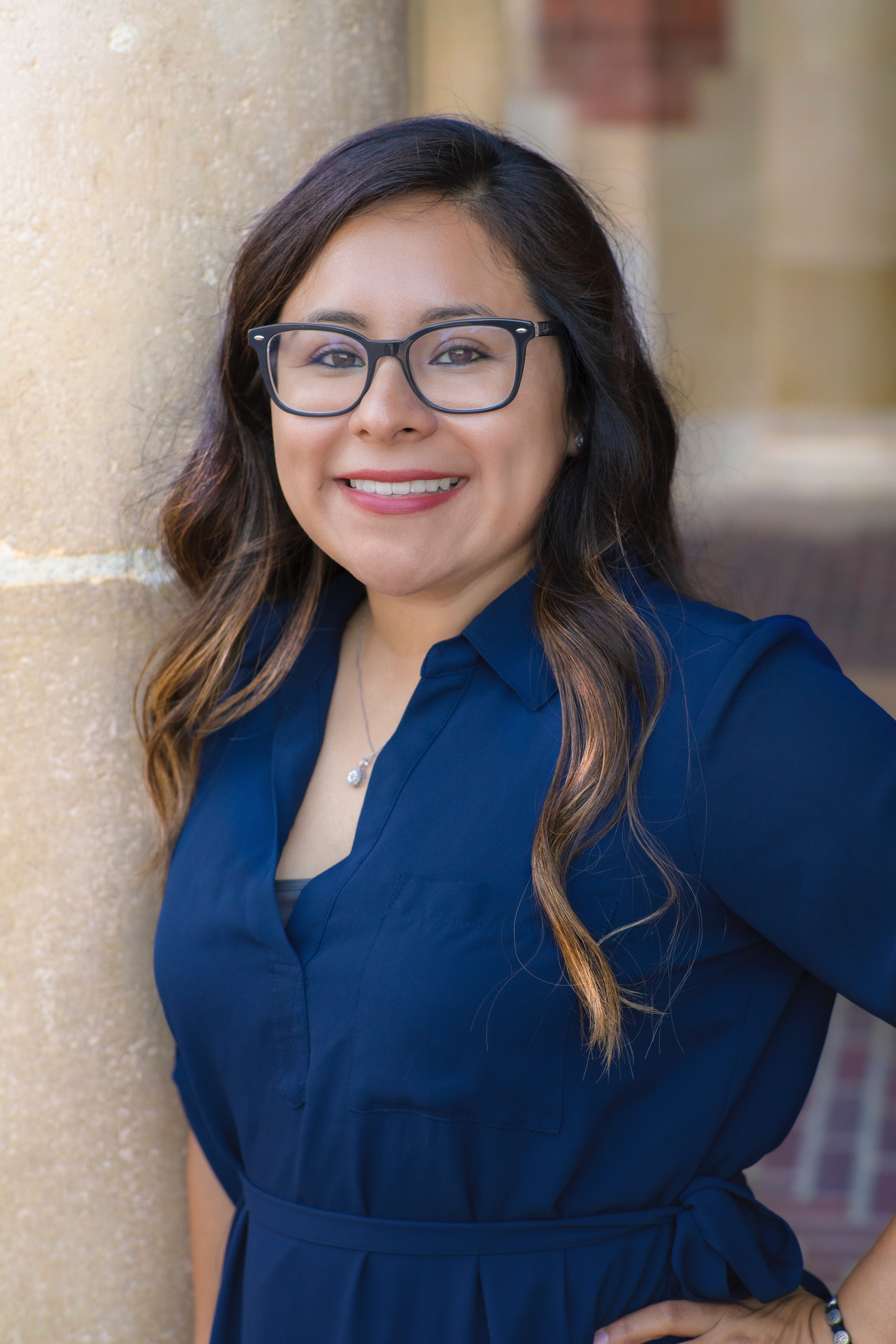 Stephanie Hartfield
2nd Year | Ed.D Student, Graduate School of Education and Information Studies, Educational Leadership Program
Pronouns: She/Her/Hers

Contact: stephhartfield@admission.ucla.edu
Favorite Thing about UCLA: The campus community and abundant amount of opportunities this university has to offer. It has been impressive to see plans come to fruition because of teamwork between departments and student organizations. The passion and welcoming environment embedded in the bruin community is what makes UCLA so great. 
Surprising Fact: I used to be an avid runner! I have participated in one trail marathon and over 15 half-marathons. These days, I run 5Ks/10Ks.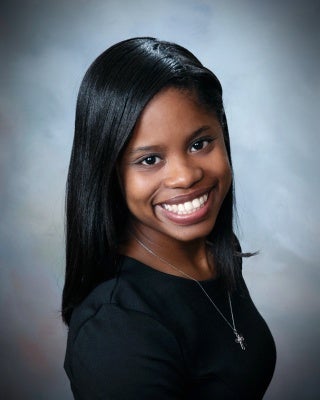 Varina Clark
4th Year | M.D. Student, David Geffen School of Medicine
Pronouns: She/Her/Hers

Contact: vclark1@g.ucla.edu
Favorite Thing about UCLA: UCLA values diverse perspectives and individual voices. What I enjoy most about being here is the strong sense of community despite our differences. We, as students, have demonstrated a commitment to learning about ourselves and the others with whom we live and learn. We are encouraged and motivated to speak up and live in our truth.
Surprising Fact: After three years of living in LA, I have yet to go hiking. #goalsbeforegraduation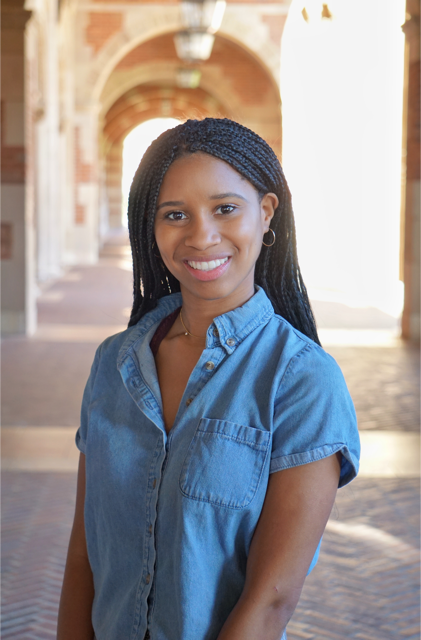 Vivica Rush
Junior | Political Science Major and African-American Studies Major
Pronouns: She/Her/Hers

Contact: vrush19@g.ucla.edu
Favorite Thing about UCLA: I am grateful for UCLA's incredibly supportive atmosphere. Making the transition from living at home to supporting yourself on campus is a daunting experience for many college freshman; it was no different for me. But with the encouragement and inspiration of my friends and mentors, I am able to confidently say that I have grown tremendously on both an academic and personal level. The Bruin community is a positive presence in the lives of UCLA students and faculty. That is my favorite aspect of this amazing institution.
Surprising Fact: I can sing every song from Hamilton: An American Musical.