Dear Bruin Community,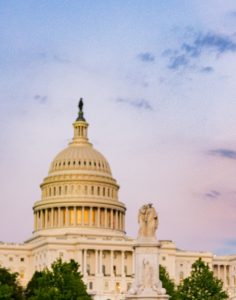 The attack on the U.S. Capitol building and on our democracy was done under the banner of Confederate flags and other symbols of racism and hatred. The disparate response yesterday compared to that faced by many who marched last year to decry racism and support Black Lives Matter only underscores how racism continues to be tolerated when it should be opposed. Racism's persistence is no surprise; it has been a part of America since before our founding. It is, however, a travesty that racism is permitted to fuel a violent assault on our core democratic process just as it continues to assault the lives, health, and well-being of millions around the country and throughout the world.
Yesterday offers a sad reminder of what unfettered hatred and supremacy can do and why all of our work to advance equity, diversity, inclusion and, ultimately, dignity matters. Deepening this work in 2021 calls us to join as a community in our fight against racism. It is not an easy road ahead, but it is a road we must take if we are to ensure our shared humanity.
Sincerely,
Anna Spain Bradley
Vice Chancellor for Equity, Diversity and Inclusion