Margaret Shih
Associate Vice Chancellor for BruinX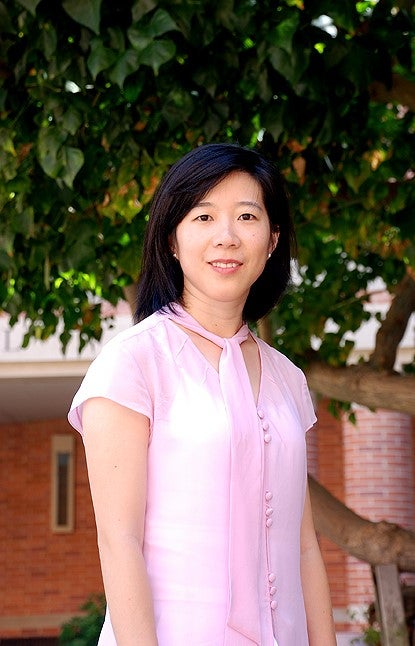 Margaret Shih is the associate vice chancellor, BruinX, in the UCLA Office of Diversity, Equity and Inclusion, Neil H. Jacoby Chair in Management, and professor of Management and Organizations at UCLA Anderson. She served as senior associate dean of FEMBA and full-time MBA programs at Anderson from 2014 to 2018. Her research focuses on the effects of diversity in organizations. In particular, she focuses on social identity and the psychological effects of stereotypes, prejudice, discrimination and stigma in organizations.
Prior to joining the faculty at Anderson, Shih served on the faculty at the University of Michigan for eight years, and also worked at the RAND Corporation. She serves on the executive committee for the International Society for Self and Identity and is a consulting editor for the Journal of Personality and Social Psychology and Personality and Social Psychology Bulletin. She was also an editor for the special issue of the Journal of Social Issues. She has received fellowships and grants from the National Science Foundation, National Institute of Mental Health, Social Sciences and Humanities of Research Council of Canada, John Templeton Foundation and the Robert Wood Johnson Foundation.
Professor Shih has been involved in EDI work all her life – from tutoring at-risk elementary school students in college to teaching in the UCLA Riordan program as a Professor. During her term as the Senior Associate Dean in the UCLA Anderson School's Fully Employed and Full Time MBA programs, she focused on increasing the diversity in the student population and creating a more inclusive climate within the school. As the AVC of BruinX, Professor Shih has focused on supporting the BruinX office in creating tools and developing new initiatives to aid campus efforts towards making UCLA into a more diverse, equitable, and inclusive institution. For instance, some of the projects include developing tools that UCLA leaders can use for their EDI work such as the UCLA EDI data hub, creating resources related to EDI issues such as the guidance for handling EDI-related issues and crises in the classroom, and revamping the Faculty Search Briefings.