We are constantly trying to find ways to utilize data as we try to solve equity, diversity and inclusion challenges.  This page offers a variety of campus statistics in the form of annual reports produced by UCLA.  For more recent data, please view our growing collection of BruinX Dashboards (coming soon!).
Campus Statistics
Faculty Diversity Statistics Monographs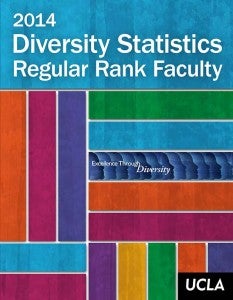 UCLA Faculty Diversity Statistics Monograph is published annually and comprises two volumes. Volume One provides a snapshot of the regular rank faculty with respect to gender, race, and ethnicity in the schools, divisions, and departments on the UCLA campus. Volume Two concentrates on the demographic profile of the David Geffen School of Medicine.
Academic Affirmative Action Plan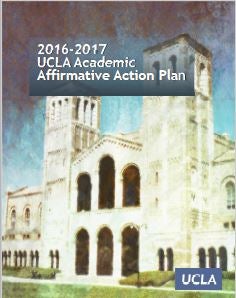 As a federal contractor, UCLA is required by law to file an annual academic affirmative action plan.
Staff Affirmative Action Plan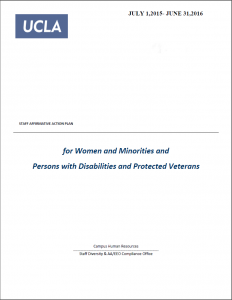 UCLA maintains written Affirmative Action Plans for Women and Minorities, Persons with Disabilities and for Covered Veterans, as required by federal laws and regulations.
System-wide Climate Study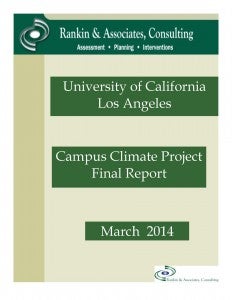 The University of California released the results of a systemwide survey of its students, faculty and staff. The survey was intended to create a baseline of data that will help develop a deeper awareness of how members of the UC community relate to one another on a day-to-day basis.