Given the COVID-19 pandemic, the BruinX staff are operating remotely. Please contact them at: WeListen@equity.ucla.edu.
---

BruinX is the Research & Development arm of EDI.  BruinX is an internal, multi-disciplinary "think & do" tank dedicated to translating the best evidence and theory into practical, on the ground solutions that promote equal learning and working environments for all at UCLA.  Check out some of our featured projects and meet the team below.
Be sure to follow us on Facebook and YouTube!
BruinX Workshops
Upcoming
More to come in 2019-20 Academic Year
Past
Featured Projects
The Team Lead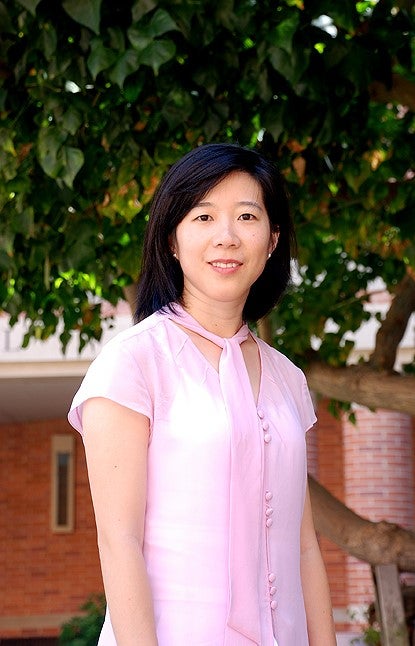 Margaret Shih
Associate Vice Chancellor, BruinX
Professor of Management and Organizations, UCLA Anderson School of Management

Website: https://www.anderson.ucla.edu/faculty-and-research/management-and-organizations/faculty/shih
Contact: mshih@equity.ucla.edu
Margaret Shih is the Associate Vice Chancellor, BruinX, within UCLA's Office of Equity, Diversity and Inclusion, and is also a Professor of Management and Organizations at the UCLA Anderson School of Management. Her research focuses on the effects of diversity in organizations. In particular, she focuses on social identity and the psychological effects of stereotypes, prejudice, discrimination and stigma in organizations. Prior to joining the faculty at the Anderson School of Management at UCLA, Professor Shih served on the faculty at the University of Michigan for 8 years, and also worked at the RAND Corporation. She served on the executive committee for the International Society for Self and Identity, on the board for Society for the Psychological Study for Social Issues, and was a consulting editor for the Journal of Personality and Social Psychology and Personality and Social Psychology Bulletin. She was also an editor for the special issue of the Journal of Social Issues. She has received fellowships and grants from the National Science Foundation, National Institute of Mental Health, Social Sciences and Humanities of Research Council of Canada, John Templeton Foundation and the Robert Wood Johnson Foundation.
Team Members