BruinX is the Research & Development arm of EDI.  BruinX is an internal, multi-disciplinary "think & do" tank dedicated to translating the best evidence and theory into practical, on the ground solutions that promote equal learning and working environments for all at UCLA.  Check out some of our featured projects and meet the team below.
Be sure to follow us on Facebook and YouTube!
new 
BruinX Workshops:
Featured Projects
The Team Lead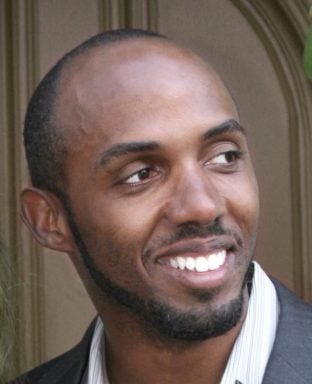 Devon W. Carbado
Associate Vice Chancellor, BruinX
The Honorable Harry Pregerson Professor of Law

Contact: dcarbado@equity.ucla.edu
Devon Carbado is the inaugural Associate Vice Chancellor, BruinX, within UCLA's Office of Equity, Diversity and Inclusion, and is also the Honorable Harry Pregerson Professor of Law at UCLA School of Law. He has won numerous teaching awards, including being elected Professor of the Year by the UCLA School of Law classes of 2000 and 2006 and received the Law School's Rutter Award for Excellence in Teaching in 2003 and the University's Distinguished Teaching Award, the Eby Award for the Art of Teaching in 2007.
AVC Carbado was recently named an inaugural Atlantic Fellow for Racial Equity.
Team Members
Evelyn Carter
Director of Translational Research & Anti-Bias Training

Email: ecarter@equity.ucla.edu
Phone: (310) 206-7411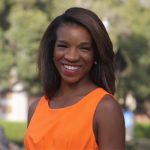 Dr. Evelyn Carter received her Ph.D. in Social Psychology from Indiana University, where her research focused on how people detect cues to racial bias and discuss bias across group lines. After graduation, she received funding from the National Science Foundation to continue her research as a postdoctoral scholar at Purdue University. There, she investigated successful racial bias confrontation strategies and ways that language can subtly reinforce harmful gender stereotypes. Her work has been published in academic journals such as Social Cognition and Social and Personality Psychology Compass, and she regularly presents at conferences and universities across the country.
Evelyn's current focus is on using social science research to help create and sustain equity, diversity, and inclusion on college campuses. She has substantial experience in this area, having led collaborative teams of university administrators, faculty, and students to develop, implement, and evaluate evidence-based programs at five different universities.
Jonathan Feingold
Research Fellow

Email: jfeingold@equity.ucla.edu
Phone: (310) 206-7411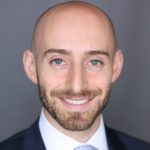 Mr. Feingold received his J.D. from UCLA School of Law, where he graduated with a specialization in Critical Race Studies. After graduating, Jonathan joined Sidley Austin LLP as an associate in the firm's Los Angeles office. He subsequently clerked for the Honorable Richard C. Wesley of the United States Court of Appeals for the Second Circuit and the Honorable Dale S. Fischer of the United States District Court for the Central District of California.
Jonathan has published multiple articles that examine the relationship between race, law, and the mind sciences. Representative articles include Hidden in Plain Sight: a More Compelling Case for Diversity, Utah L. Rev. (forthcoming 2018), and Defusing Implicit Bias, 59 UCLA L. Rev. Discourse 210 (2012) (with Karen Lorang). Jonathan received a 2014 California Lawyer Attorneys of the Year Award for work done in connection with Rodriguez v. Robbins, a case concerning immigrant detainees' right to bond hearings.
Aaron Kinsfather
Research Assistant

Email: akinsfather@conet.ucla.edu
Phone: (310) 267-4777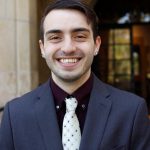 Mr. Kinsfather received his Bachelor of Arts in Psychology from UCLA in 2017, with a minor in LGBT Studies. He is passionate about social justice and increasing equity and accessibility of education for traditionally underserved communities. While at UCLA, he conducted research focusing on how universities can leverage social connectedness to improve the experience of underrepresented students, and the ways that universities can incorporate more diverse practices in course curricula. He has previously worked for the LGBT Center at UCLA, advocating for the LGBT community, with emphasis on improving accessibility of resources for Trans and gender-non-conforming students and queer students of color.
Brandie Kirkpatrick
Director of The Faculty Search Process & Diversity Programs

Email: bkirkpatrick@conet.ucla.edu
Phone: (310) 206-7411

Ms. Kirkpatrick received her Bachelors of Arts in Sociology from UC Santa Barbara. She's currently working on her Masters Degree in Educational Leadership and Policy Studies with an emphasis in Higher Education at Cal State Northridge. Brandie began her career at UCLA in the Academic Senate Office where she worked on issues including faculty welfare, childcare, diversity, and grievances. She later assisted the Director of Diversity and Faculty Development with coordinating the UCLA Council on Advisors and many other faculty development related programs. Brandie also served as the 2011-2012 President of the UCLA Staff Assembly. In her current role Brandie oversees the UCLA Equity Advisors, ladder faculty recruitment process, Faculty Career Development Award and generates the annual Academic Affirmative Action Plan.
Rusty Klibaner
Program Coordinator & Events Specialist

Email: rklibaner@equity.ucla.edu
Phone: (310) 825-2895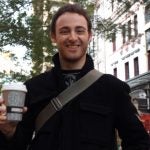 Mr. Klibaner graduated from UCLA with a degree in Communication Studies, along with minors in English and Russian Language. He also received an M.A. from UCLA's Cinema and Media Studies program in the School of Theater, Film and Television. He is thrilled to stay in the UCLA family and join Vice Chancellor Kang's and Associate Vice Chancellor Carbado's teams, assisting with a great variety of projects for all branches of Equity, Diversity and Inclusion.
Carli Straight
Director of Institutional Research

Email: cstraight@equity.ucla.edu
Phone: (310) 206-7411

Dr. Carli Straight brings more than 10 years of experience in institutional research to the BruinX office. Over her career, Carli has built a "toolbox" of knowledge that she regularly draws upon to tackle important institutional questions. This toolbox contains a repertoire of experimental and quasi-experimental research methodologies as well as advanced understanding of a variety of statistical techniques and their application to real-world problems. Together, these skill sets equip Carli to nimbly plan and execute analyses that address institutional problems/questions as they emerge.
Carli has always been passionate about equity, diversity, and inclusion. Prior to coming to UCLA, she worked at a California Community College, where she evaluated career and technical education (CTE; formerly referred to as "vocational") programs. In response to finding that those programs which lead to the highest paying jobs are typically male-dominated, Carli implemented a series of workshops to change students' attitudes toward careers traditionally occupied by the other gender. When she first arrived at UCLA, Carli worked in the Academic Personnel Office (APO), where she played a significant role in the UCOP-mandated faculty salary equity study and evaluation of the Negotiated Salary Trial Program (NSTP). In her current capacity, Carli leads a number of initiatives, including the BruinX Dashboards, Faculty Search Process Analyses, Dean's Hiring Portfolios, Diversity Scorecards, and more. Carli also co-leads the BruinXperience app project with her colleague, Brandie Kirkpatrick.  Carli holds a B.A. in psychology from University of California, Santa Cruz and a Ph.D. in psychology from Claremont Graduate University.