Message from the Interim Vice Provost for Equity, Diversity and Inclusion
Interim Vice Provost Mitchell Chang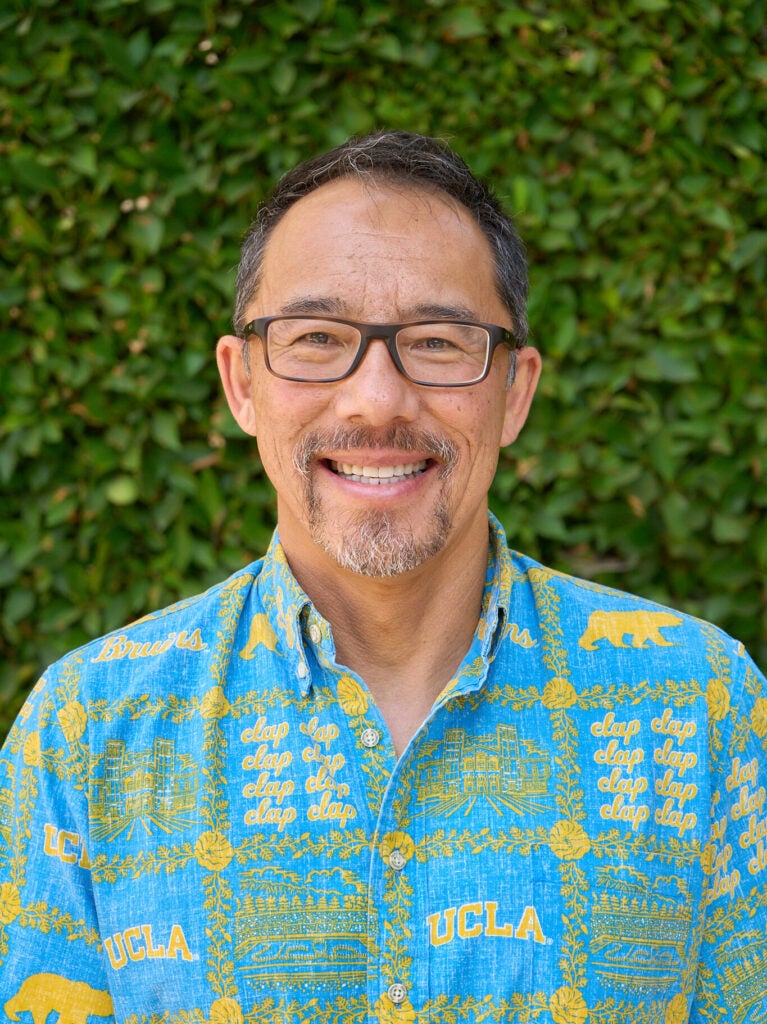 "
I'm amazed by the wide range of work that people at UCLA are doing to uplift human potential. I believe that we do this best when we safeguard human dignity and broaden opportunities to reflect California's diverse population ... I would like UCLA to serve as solid proof that sustained investments over time in efforts to advance EDI significantly enhance the capacity of an institution to educate, discover, innovate, and serve the general public.
As Interim Vice Provost for Equity, Diversity and Inclusion (EDI), I uphold the EDI mission – utilizing my expertise, my deep relationships throughout UCLA, and my dedication to research-informed best practices to help ensure that our campus is a welcoming and supportive environment where people of all backgrounds and identities can thrive.
The EDI mission is vital to the overall mission and values of UCLA. The overarching purpose of universities is to offer a vibrant intellectual space to seek truth by engaging with and building upon the existing knowledge base, and then sharing that knowledge. UCLA does this best when we bring together people who hold different viewpoints and perspectives shaped by different experiences and backgrounds. Such a diverse setting increases the chances that we will look and think beyond our limited sphere of association and be exposed to and challenged by the most thought-provoking ideas, pressing problems, and strongest evidence. This kind of exposure not only expands and sharpens our own thinking but also helps us better recognize shared interests, which leads us to forge deeper bonds across difference to offer new discoveries and innovative solutions.
In my role as Interim Vice Provost, I will continue efforts to advance inclusive excellence throughout UCLA, determine and share best practices for meeting campus EDI goals, and support the Bruin community in honoring its commitment to EDI values.
Sincerely,
Mitchell Chang
UCLA Interim Vice Provost for Equity, Diversity and Inclusion