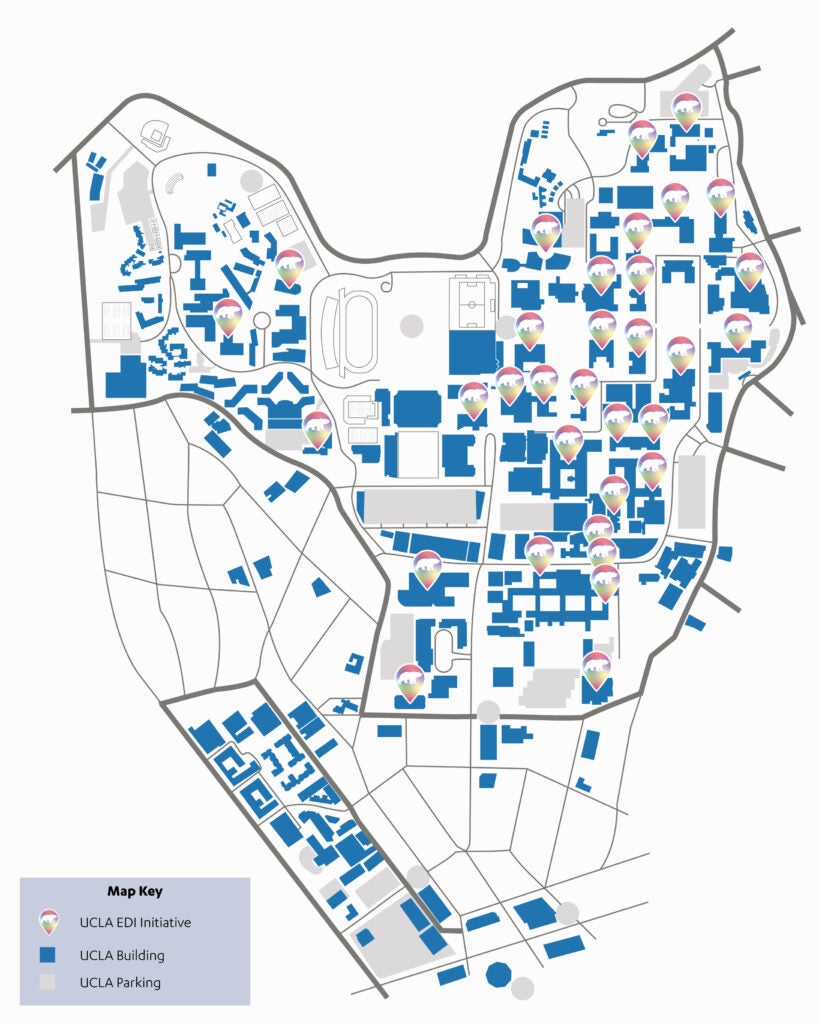 A vast network of EDI-related student organizations and alumni networks, faculty/staff EDI leaders, and EDI-focused committees/councils is committed to the work of advancing equity, diversity, and inclusion for all Bruins. Click on the tiles below to explore a listing of these EDI leaders across UCLA.
NOTE: We have made efforts to provide a comprehensive list.  However, if you know of a valuable resource that we have inadvertently overlooked on this website, please let us know at rbe@equity.ucla.edu or complete this form to provide information about additional EDI leaders at UCLA.
COMING SOON!
As a leader among academic institutions that highly value inclusive excellence, UCLA offers a wide variety of
EDI-related programs and initiatives
that celebrate the expertise and contributions of its diverse community.
The Office of Equity, Diversity, and Inclusion (EDI) is currently in the process of developing an interactive map of the

EDI Network

at UCLA. This map will represent a directory of EDI leaders, as well as specific EDI-related programs/initiatives across campus. The purpose of the EDI Network is to facilitate engagement and collaboration in our collective effort to uphold the UCLA mission and values. Continue to revisit this page for updates, as the interactive EDI Network map is coming soon!  In the meantime, click on the images below to learn more about featured initiatives.