Mitchell Chang
Interim Vice Provost for Equity, Diversity and Inclusion (EDI)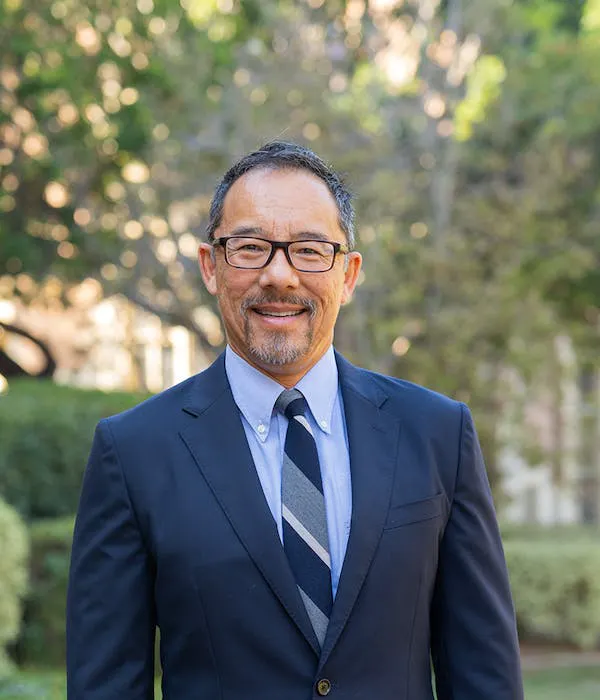 "Bring[ing] together people who hold different viewpoints and perspectives shaped by different experiences and backgrounds ... increases the chances that we will look and think beyond our limited sphere of association. This helps us better recognize shared interests, which leads us to forge deeper bonds across difference to offer new discoveries and innovative solutions.
Mitchell Chang is the interim vice provost for equity, diversity and inclusion (EDI) at the University of California, Los Angeles. As interim vice provost, Professor Chang utilizes his extensive expertise, his familiarity with the staff and structure of the EDI office, his deep relationships throughout UCLA and his dedication to research-informed best practices to help ensure that our campus is a welcoming and supportive environment where people of all backgrounds and identities can thrive.
Prior to his role as interim vice provost, Chang served as UCLA Professor of Education and Asian American and associate vice chancellor in the EDI office, where he undertook a major initiative to evaluate UCLA faculty diversity programs and apply his findings across the campus. In his two-year interim role as vice provost, Professor Chang will continue efforts to advance inclusive excellence throughout UCLA, determine and share best practices for meeting campus EDI goals and support the Bruin community in honoring its commitment to EDI values.
Chang's research focuses on the educational efficacy of diversity-related initiatives on college campuses and how to apply those best practices toward advancing student learning and democratizing institutions. He has written over one hundred publications, some of which were cited in the U.S. Supreme Court ruling of Grutter v. Bollinger, one of two cases involving the use of race sensitive admissions practices at the University of Michigan. He later served as an expert witness on the case Students for Fair Admissions v. University of North Carolina.
Chang received a National Academy of Education/Spencer Foundation Fellowship in 2001 and was awarded the Outstanding Outcomes Assessment Research Award, 1999-2000 by the American College Personnel Association for conducting one of the first studies to document empirically the positive educational impact of racial diversity on students' learning and college experiences. In 2006, he was profiled as one of the nation's top ten scholars by Diverse: Issues in Higher Education and in 2008, he and his co-researchers received the ACPA Asian Pacific American Network Outstanding Contribution to APIDA Research Award. Chang has also served in elected positions for both the American Educational Research Association (At-Large Member of AERA Executive Council & Division J), which inducted him as a Fellow in 2016, and the Association for the Study of Higher Education (Board of Directors), which awarded him the Founder's Service Award in 2014 and the Research Achievement Award in 2020.
He has served on many national advisory panels, including for the U.S. Department of Education, White House Domestic Policy Council, National Science Foundation, National Institute of Health, and College Board. Chang previously worked as Associate Dean at Loyola Marymount University, where he helped to supervise the structuring and teaching of the undergraduate diversity course requirement and as a school evaluator at the Alum Rock Elementary School District in San Jose, where he oversaw the achievement testing program.
Note:
The Interim Vice Provost does not conduct intakes for individual reports of policy violations and discrimination. To protect the integrity of the investigatory process, such matters must be processed through the standard operating procedures, and we appreciate you cooperation in this process. To report an incident, please visit our website to contact the appropriate reporting unit.