Equal Learning Environment
October 13, 2015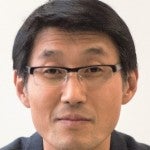 Jerry Kang
• October 13, 2015
Many of you have heard about last week's "Kanye Western" party hosted by Sigma Epsilon Phi and Alpha Phi. Many of you have also heard my impromptu comments at the #BlackBruinsMatter rally. Waiting for the mic, outside of Kerckhoff Hall, I witnessed firsthand the pain and anguish on the faces of our African American students.
Tags:

blackface , discrimination , free speech , Kanye Western , minstrelsy , race
crosscheck
[v. kraws-chek, kros-]
verb (used with object)
to determine the accuracy of (something) by checking it with various sources
Ice Hockey. to execute a cross-check on (an opponent)
About
Should it matter that we're talking about equity, diversity, and inclusion at UCLA – a world-class, public, research university? Absolutely.
We are an institution of higher learning. That means we need to be both emotionally brave and intellectually sharp. We need to learn and never presume that we know all the answers. We need to challenge our preconceptions and be willing to go beyond soundbites, caricatures, and slogans. We need to "up our game," because the world has grown far more diverse, complex, and conflicted. The way we used to talk about these issues was not good enough back then. Certainly it isn't good enough now. We need to disrupt the same, worn scripts lest we enter an infinite loop of recriminations. That's what CrossCheck is intended to.
Inspired by the #BlackBruinsMatter rally in Fall 2015, I launched this platform to help move the dial on how we think and talk about equity, diversity, and inclusion in the University. The first entry about Kanye Western provides more of that origin story.
Some have told me this gambit is risky. They caution me that this isn't what senior administrators are supposed to do. I'm mindful of that advice. But I think it's riskier to continue with business as usual. So, take a look. I welcome your engagement.