Please join the Office of Equity, Diversity and Inclusion in celebrating the 50th anniversary of Title IX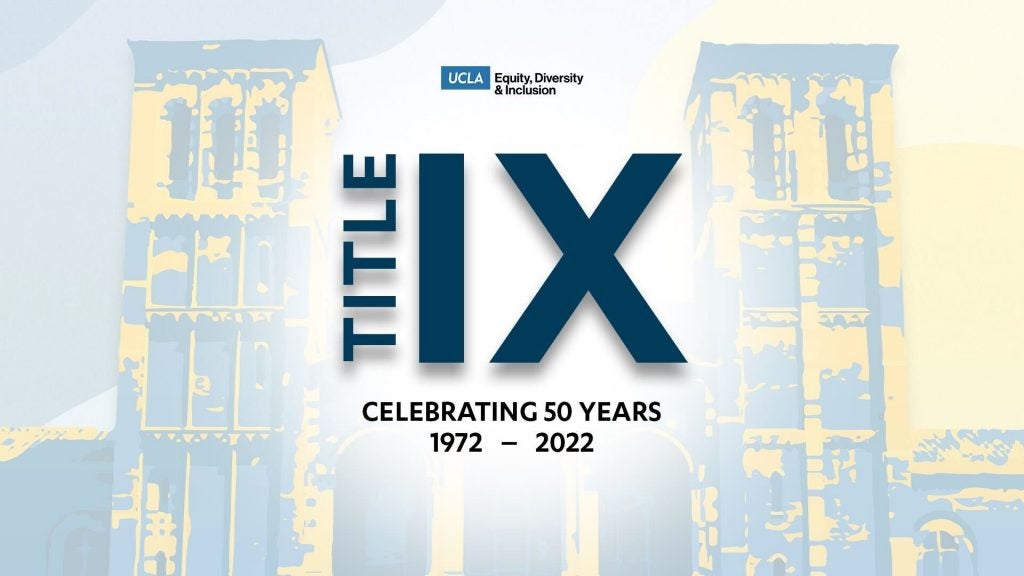 "No person in the United States shall, on the basis of sex, be excluded from participation in, be denied the benefits of, or be subjected to discrimination under any education program or activity receiving Federal financial assistance."
–Title IX
In 1972, Title IX was signed into United States law – a landmark piece of legislation that outlawed sex or gender discrimination in any federally-funded education program or activity. From athletics to administration, Title IX revolutionized the higher education landscape and continues to inform how institutions ensure gender equity .
To commemorate this anniversary, we have put together the following page for the UCLA community, spotlighting resources from around campus and the UC system to celebrate Title IX.
We value your ideas and input! Please e-mail suggestions and recommendations to

rklibaner@equity.ucla.edu.
Title IX in the UC Community