UCLA's Office of Equity, Diversity and Inclusion (EDI) leads and advances strategies and resources for protecting civil rights, advancing equity, diversity and inclusion, and upholding dignity for all in our community. Central to this mission is the need to recognize, prevent, and dismantle all forms of racism within the UCLA community. Our Dismantling Racism Toolkit offers resources, educational tools, and best practices as we engage university partners in this vital mission.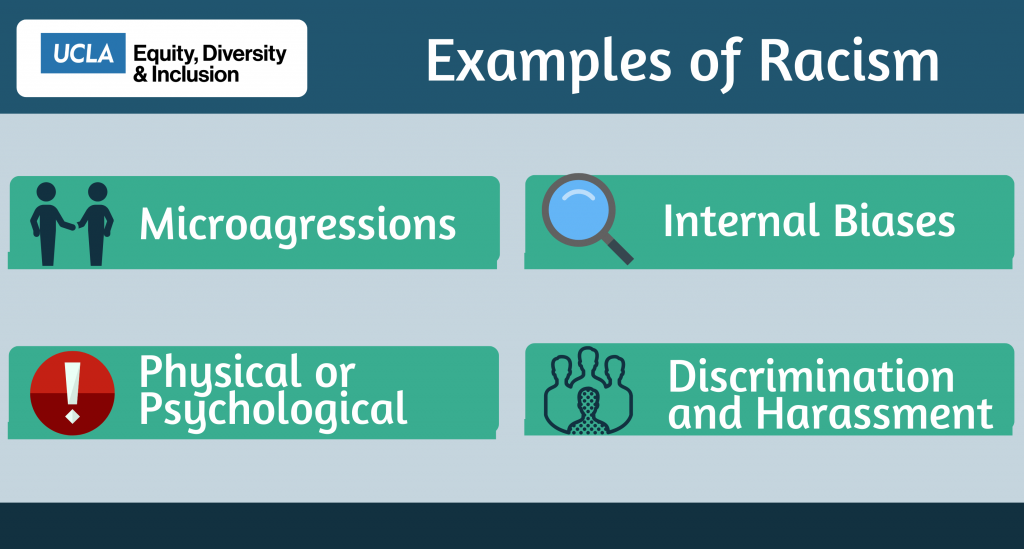 Last Updated 07/29/2022
Racism: Fundamentals - How Does Racism Show Up?
What To Do About Racism At UCLA?
Where To Find Help And Support?