UCLA Special Advisor to the Chancellor on Native American and Indigenous Affairs – Selected Projects:
Land Acknowledgement Campaign which includes speaking to various faculty, administrators, staff and Deans; collaboration with the Equity, Diversity and Inclusion group on campus to put in place a plaque containing the land acknowledgement; and creating materials for a Spring-Fall 2020 poster and sticker launch (see downloadable PDF).
Carrying Our Ancestors Home a project comprised of materials and created films from the viewpoint of tribal practitioners working endlessly to help our ancestors come home.
Advising on creating more inclusive spaces across North and South campus and with various Los Angeles organizations and government municipalities. For a small example please see the Chemistry Department's press release.
Collecting Data and information on creating a Living and Learning Community on the Hill for our undergraduate students.
Working on in-state tuition for all American Indians and elimination of non-residential fees for our graduate students.
Supporting recruitment of American Indian and Indigenous faculty.
2021 Gathering of Tribal Leaders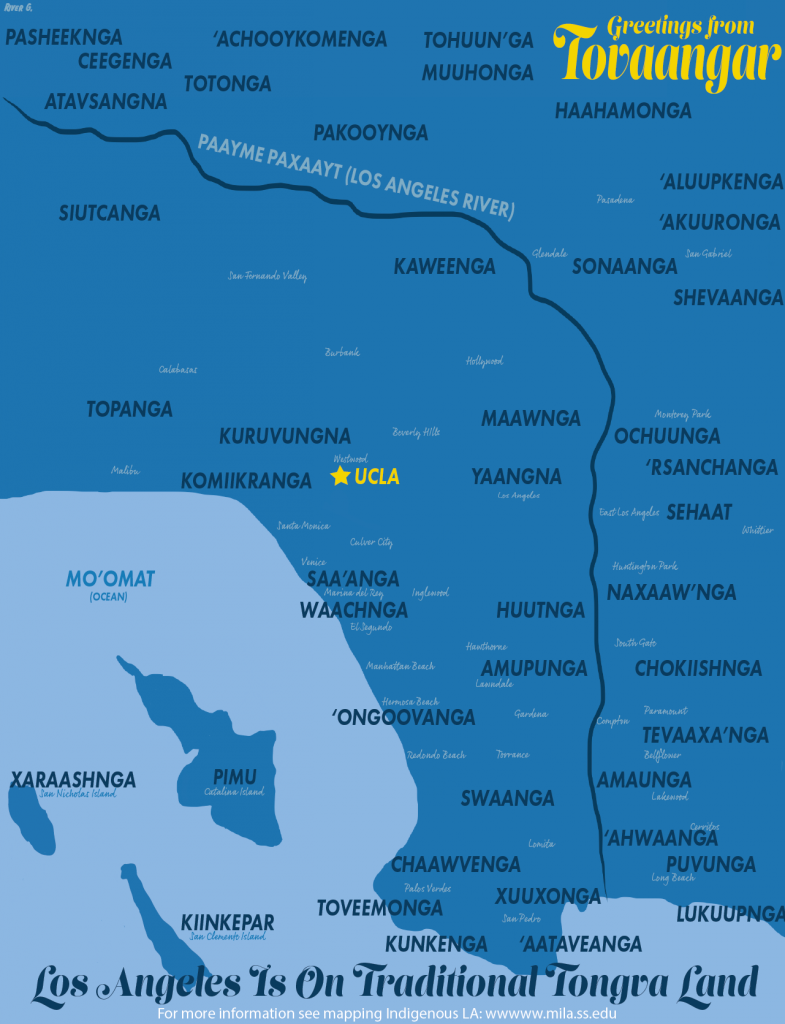 We will update this page as new content becomes available. If you know of a valuable resource that we've overlooked, please let us know at rklibaner@equity.ucla.edu
The content on this page is for informational purposes only and does not constitute legal advice.
Last Updated 07/01/2022