The BruinXperience mobile app provides a space for students to communicate their experiences (good, bad, indifferent) at UCLA. The app is novel in that it takes into account changes in sentiment over time by asking the same short survey items every two weeks. Should you wish to share additional thoughts in between survey administrations, an open text box is always available.

How can I participate?
If you would like to participate, you may download the app in the Apple Store or in Google Play. The icon will look like this: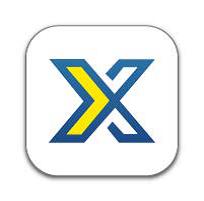 How does it work?
Here's how it works: every two weeks, you'll get an alert to answer two questions about your thoughts, feelings, and experiences at that moment. You'll have up to 24 hours after that alert to complete 2 short questions, which should take you no more than 5 minutes total. If you have something to share between the two-week intervals, you can easily access the  "Share Your Thoughts" section in the app at any time.
Are there incentives?
As a show of appreciation for your time and thoughtfulness, we will be giving out prizes to all individuals who complete and submit ____ surveys. In addition, students who complete and submit all surveys will be entered into a drawing for larger prizes.