The BruinXperience mobile app provides a space for students to communicate their experiences (good, bad, indifferent) at UCLA. This app is a unique opportunity for you to communicate how you are experiencing the campus. Your chance to share your BruinXperience with UCLA Leadership is just a click away.
Am I eligible to participate?
At this time, only UCLA Students (undergraduate and graduate) can register for the BruinXperience App. We expect to have other opportunities for UCLA Faculty and Staff to participate in BruinX projects in the future.

How can I participate?
If you would like to participate, you may download the app in the App Store or Google Play.
The icon will look like this: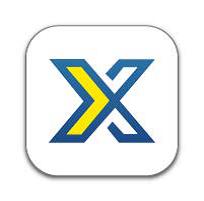 How does it work?
Here's how it works: every two weeks, you'll get an in-app alert to answer two questions about your thoughts, feelings, and experiences at that moment. You'll have up to 24 hours after that alert to complete 2 short questions, which should take you no more than 5 minutes total. If you have something to share between the two-week intervals, you can easily access the "Share Your Thoughts" section in the app at any time.

Will I be compensated for my participation?
Yes! As a show of appreciation for your time and thoughtfulness, we will be giving out quarterly prizes, and a grand prize at the end of the Academic year. You will receive an entry into the quarterly and grand prize drawings for every survey that you complete and submit. Only surveys submitted during that particular quarter will be eligible for the Quarterly Drawing. You will have 15 opportunities to submit a survey response. Submissions via "Share Your Thoughts" do not count towards the incentives. Please see the incentive structure below.
Participation
Prizes
Registration
$5 BruinCard Deposit
5 survey submissions per quarter
$10 Amazon Card per quarter

Quarterly Drawing

1 drawing entry per survey submission in that quarter
$150 Amazon Gift Card

Grand Prize Drawing

1 drawing entry per survey submission
$400 Amazon Gift Card
Who should I contact if I have questions, comments, or concerns?
Please email BruinXperience@equity.ucla.edu, if you have any questions, comments, or concern about the BruinXperience App. A member of the BruinX Team will respond to your inquiry.