The BruinXperience mobile app provides a space for students to communicate their experiences (good, bad, indifferent) at UCLA. Given the COVID-19 pandemic and all of its uncertainties, we know this spring has been challenging for all UCLA students. We have reopened the BruinXperience app so that students can tell us about how this pandemic is affecting them.
Am I eligible to participate?
At this time, only UCLA Students (undergraduate and graduate) can register for the BruinXperience App. We expect to have other opportunities for UCLA Faculty and Staff to participate in BruinX projects in the future.

How can I participate?
The app is currently only open to to past BruinXperience participants who are enrolled at UCLA during Spring 2020. We are not accepting new registrants at this time. If you already have the app, you may need to update it on your phone, however some phones may update automatically. If you don't have the app and would like to participate, you may download the app in the App Store or Google Play.
The icon will look like this: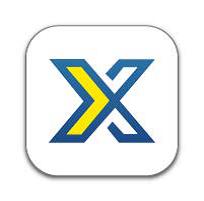 How does it work?
Here's how it works: every week, you'll get an in-app alert to answer two questions about your thoughts, feelings, and experiences at that moment. You'll have up to 24 hours after that alert to complete 2 short questions, which should take you no more than 5 minutes total. If you have something to share before the next questionnaire, you can easily access the "Share Your Thoughts" section in the app at any time.

Will I be compensated for my participation?
Yes! As a show of appreciation for your time and thoughtfulness, we will be giving out $10 Amazon gift cards per survey, and a Grand prize at the end of the Spring quarter 2020. You will receive an entry into the Grand prize drawings for every survey that you complete and submit. Only surveys submitted during Spring quarter 2020 will be eligible for the Grand Prize Drawing. You will have 5 (five) opportunities to submit a survey response. Submissions via "Share Your Thoughts" do not count towards the incentives. New registrants are ineligible to receive the incentives. Please see the incentive structure below.
Participation
Prizes
Respond to weekly survey response
$20 Amazon Gift Card per weekly survey response

Grand Prize Drawing

1 drawing entry per survey submission
$200 Amazon Gift Card
* Students who receive $600.00 or more in research payments for the calendar year are responsible for reporting the amount to the IRS.
Who should I contact if I have questions, comments, or concerns?
Please email BruinXperience@equity.ucla.edu, if you have any questions, comments, or concern about the BruinXperience App. A member of the BruinX Team will respond to your inquiry.