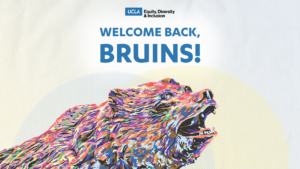 Dear Bruin Community:
This fall we resume or start anew our journey as students, staff, faculty and members of the UCLA community. It is a time for fresh starts, new friends, renewed ambitions and familiar traditions. UCLA's Office of Equity, Diversity and Inclusion is here to support you, and we invite you to join us on UCLA's mission to advance equity, diversity and inclusion at UCLA and beyond.
This academic year we are hard at work deepening existing commitments to advancing UC and UCLA policy and leadership initiatives, producing accountability reports, engaging in long-term efforts around structural equity and protecting civil rights. We will also be introducing several new initiatives, including racism prevention, UCLA-wide inclusion events and new educational opportunities for all UCLA employees. Advancing equity, diversity and inclusion and supporting people is the foundation upon which UCLA's globally-recognized excellence is built.
I invite you to learn about our mission and the dedicated team of people who work to advance it every day. Join the EDI Network or share your ideas with us at WeListen@equity.ucla.edu. Most importantly, welcome and Go Bruins!
Sincerely,
Anna Spain Bradley
Vice Chancellor for Equity, Diversity & Inclusion
Supporting Bruins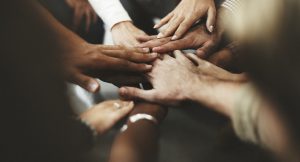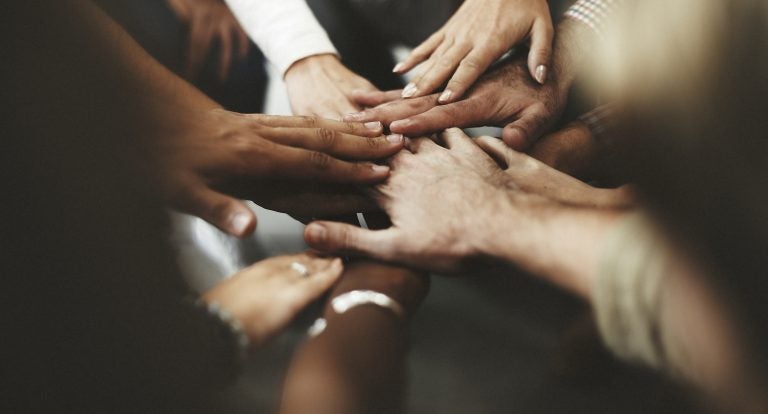 Vice Chancellor Anna Spain Bradley released a statement of support for Bruins impacted by the recent events in Iran. "Upholding our value of inclusion means that we support one another and express our care when members of our community need us."
Advancing Inclusion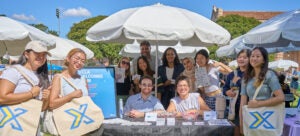 Engaging with the UCLA community is vital to EDI's mission. EDI has enjoyed welcoming thousands of new students at New Student Orientations, the UCLA Enormous Activities Fair, the Graduate Student Resource Fair and more. To find out more about our upcoming offerings, visit the EDI Events page.
EDI Initiatives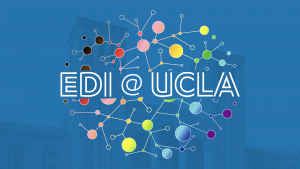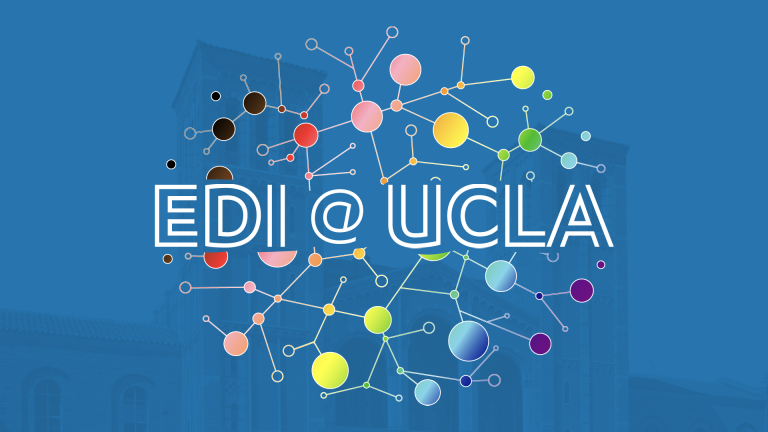 At UCLA, EDI is everyone's responsibility. Change is best achieved when we work together. Find out about our key initiatives, such as the American Indian and Pacific Islander x EDI Action Group that helped lead to Chancellor Block and IEVC/P Levine's June announcement of the Native American and Pacific Islander Bruins Rising Initiative.
Protecting Civil Rights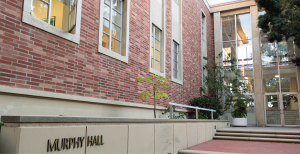 Protecting civil rights is essential at UCLA. Find out how EDI's Civil Rights Office advances this mission, learn where to report an incident, and understand your duties as students and employees: Duty to Report Sexual Violence, Sexual Harassment and All Forms of Discrimination, as well as the Duty to Accommodate Bruins with disabilities.
Evolution of the EDI Office

EDI's work continues to grow and so does our team. We recently welcomed a number of new leaders and experts to EDI including: Mitchell Chang, professor of education, as associate vice chancellor for equity, diversity and inclusion; Heather Maiirhe Caruso, assistant dean of equity, diversity and inclusion in the Anderson School of Management as the inaugural Chair of EDI's Equity Advisors; and Linda Clowers, as the director of the Research and Bruin Engagement Office.
UCLA's Office of Equity, Diversity and Inclusion (EDI) leads and advances strategies for enhancing equity, diversity and inclusion; protecting civil rights; and upholding dignity for all in our community. We welcome your input at WeListen@equity.ucla.edu.