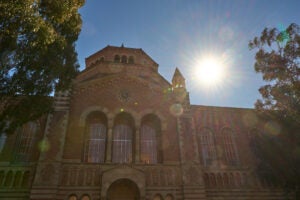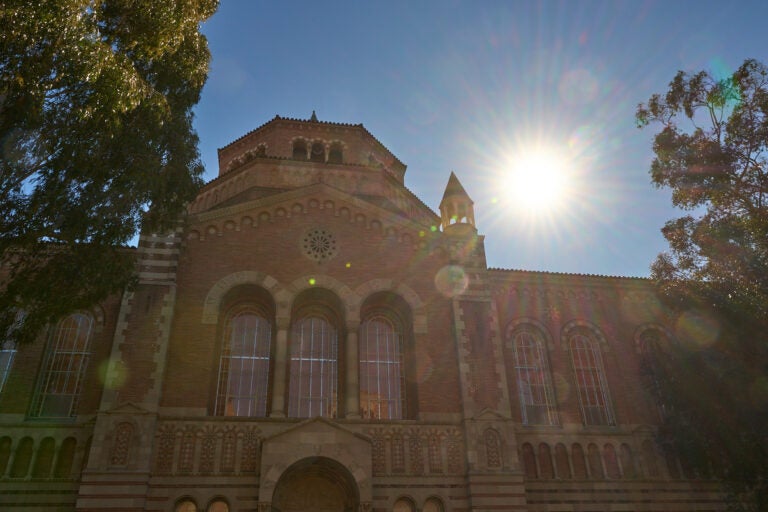 Dear Bruin Community:
We have reached the end of this academic year, marking the time to celebrate our graduates, our accomplishments and one another.
This quarter, the UCLA Office of Equity, Diversity and Inclusion (EDI) has been busy transitioning toward an inclusive excellence framework for advancing UCLA's values and our EDI mission. I am so proud of the EDI team's important accomplishments this year, often achieved in partnership with students, staff, faculty and alumni. Below are several highlights on recent EDI initiatives and impact.
Finally, this Quarterly Update will be my last, as I conclude my time as UCLA's second Vice Chancellor for Equity, Diversity and Inclusion at the end of this month. I am deeply grateful to so many Bruins for all you have given over the years to make the UCLA experience more inclusive and equitable. I will carry with me the many wisdoms and lessons you have taught me as I return to the UCLA School of Law as Professor of Law and serve as Special Advisor for Strategic Planning and Values to the Executive Vice Chancellor and Provost. During these times of continued challenges, let us advance the principle of dignity in all that we do. It is how we honor our shared humanity.
Sincerely,
Anna Spain Bradley
Vice Chancellor for Equity, Diversity & Inclusion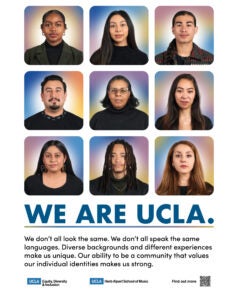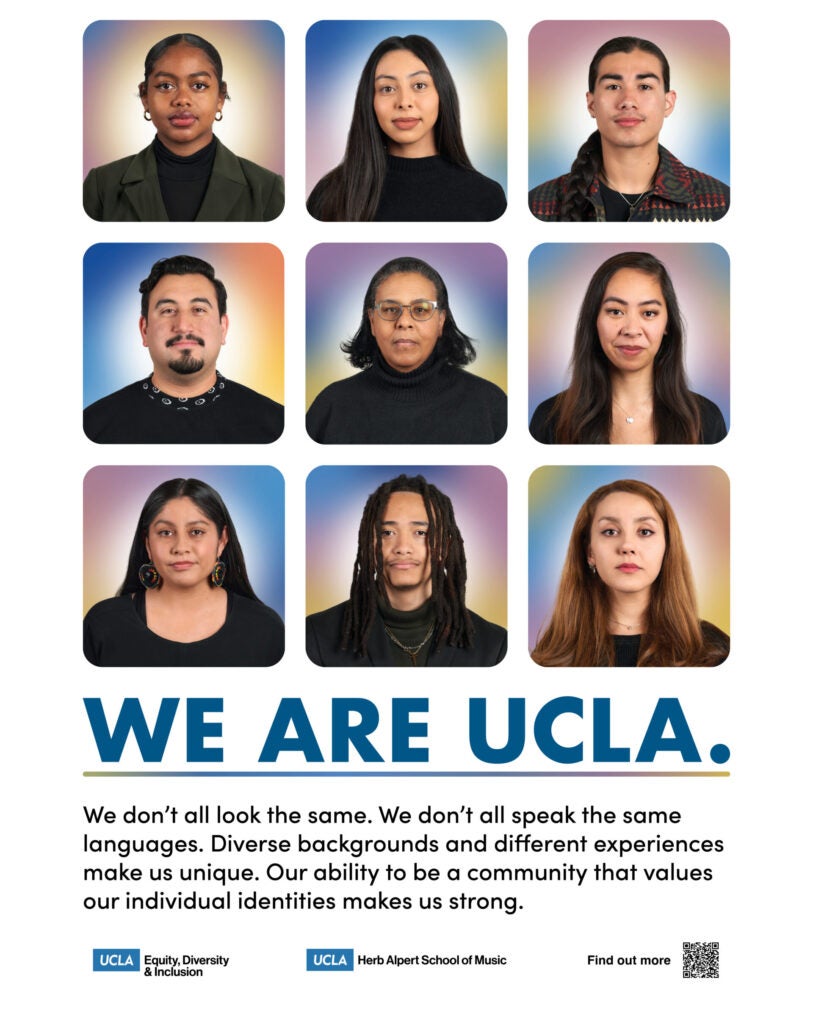 The UCLA Office of Equity, Diversity and Inclusion and the UCLA Herb Alpert School of Music partnered with nine Bruins – students, staff, faculty and alumni – to advance inclusion through "Music and Justice." This initiative pilots EDI's work on advancing inclusive excellence in UCLA's academic mission through partnerships.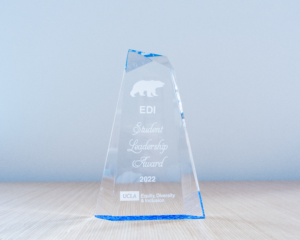 This spring, seven UCLA students from undergraduate, graduate and professional school programs received the inaugural UCLA EDI Student Leadership Award, recognizing their exceptional leadership in advancing equity, diversity and inclusion at UCLA. Congratulations to Christina Del Carpio, Umiemah Farrukh, Ashley Ceballos Hernandez, Ji Yoon (Gloria) Kim, Carolanne Link, Andrew Ramirez and Norma Sandoval.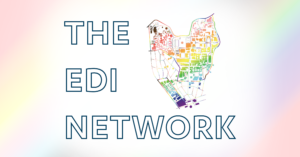 Advancing the EDI mission at UCLA is everyone's work. To help create connections between initiatives happening in nearly every corner of UCLA, EDI has developed the EDI Network. Join the EDI Network and get connected!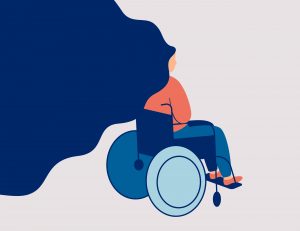 In April, Chancellor Block and Executive Vice Chancellor and Provost Hunt established the Working Group on Advancing Physical Accessibility for Individuals with Disabilities at UCLA to identify, promote and resolve physical accessibility issues throughout the UCLA campus. Led by co-chairs Victoria Marks, Associate Dean for Academic Affairs and Professor in the School of the Arts and Architecture, and Yonit Kovnator, ADA/Section 504 Compliance Officer, future updates will be available on the Working Group webpage.
UCLA's Office of Equity, Diversity and Inclusion (EDI) leads and advances strategies for enhancing equity, diversity and inclusion; protecting civil rights; and upholding dignity for all in our community. We welcome your input at WeListen@equity.ucla.edu.